Over the last several weeks, I've been reviewing the official TOEFL MOOC from ETS. What is a MOOC though? If you're unfamiliar, here's the definition.
MOOC: A Detailed Definition
A MOOC, or massive open online course, is a web-based class that does not limit the amount of students who can enroll. Most MOOCs are free or priced affordably. And many are offered by very prestigious universities. (See these lists of Harvard MOOCs and Princeton MOOCs, for example.)
As a general rule, anyone who wants to attend a MOOC can. MOOCs are taught in "real time." Each MOOC has a fixed course schedule and times when the instructors will have live online interactions with their students. Because MOOCs have so many students, no individual student is guaranteed direct contact with their teacher. Graded assignments are likely to be computer-scored rather than reviewed individually by the teacher. So most MOOC assignments will be multiple choice quizzes, numeric entry tests, or other assessments that can be automatically scored.
MOOCs usually offer completion certificates. Getting a certificate of completion tends to cost money, even if MOOC enrollment is otherwise free. Because anyone can take a MOOC class, completion certificates aren't necessarily all that valuable; I don't personally recommend them unless an employer or school has specifically requested one.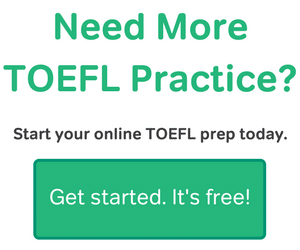 Because completion certificates have limited value, MOOCs have a very low completion rate. Most students don't finish every assignment in their course. This lack of completion is not necessarily a bad thing, though. Because MOOC students aren't required to complete their course, they are free to do only the activities that are useful to them.
MOOCs and English Language Learning
There are many MOOCs for learning English. While it may be hard to get direct attention from the English-speaking instructors of these courses, MOOCs still facilitate a lot of real English-language interaction with classmates. It's very common for the students of an English MOOC to contact each other and organize their own study groups. MOOC students use free services like Facebook, Skype, and WhatsApp to communicate directly with each other in English.
Still, if you're going to use a MOOC to improve your English, you should have strong self-study skills. MOOCs don't give the same kind of closely guided study you'd get in a traditional English classroom. You certainly won't get the level of personal attention you'd receive from an English tutoring service.
To find a MOOC for learning English, you should search a web directory of MOOC classes. A website appropriately named "The MOOC List" is a good place to start. The MOOC List indexes MOOCs from all over the Internet. This site can be browsed for English classes by using the "English" tag. Or you can do a custom Google search of The MOOC List. As you can see from either search, MOOC courses on business English and Academic English are especially common.
You should also check out some of the larger, more popular MOOC websites. Coursera, EdX, and Udemy are three of the biggest sites for MOOC study. In fact, EdX hosts the TOEFL MOOC I recently reviewed here on the blog.
As an added bonus, MOOC websites also have self-study video series to help you learn English. To name just two, Magoosh has a self-study TOEFL video course on Udemy, and the University of Pennsylvania offers TOEFL self-study on Coursera.