Phrasal verbs have their own special uses in the medical workplace. I had an interesting discussion about this recently, while tutoring an Italian doctor who's preparing for a residency in the UK. She wanted to know more about the use of phrasal verbs in the English workplace. So I assigned her the Magoosh TOEFL Blog's business English phrasal verbs video lesson.
After she watched the lesson, my student made an interesting request: she asked if I could tell her specifically how the four phrasal verbs from the lesson (go on, carry out, set up, and point out) could be used in hospital settings. I've decided to fulfill her request right here on the blog—I'm aware that many medical professionals come to Magoosh for TOEFL prep. This phrasal verb study can help you medical Magooshers prepare not only for the test, but also for your future hospital work.
"Go on" in medical English
In hospital and clinical contexts, "go on" is a gentle way of asking someone to continue with what they're saying. "Go on" is especially useful when you want to encourage a patient to give you more information about their situation. Often patients may have trouble describing their symptoms. They may feel very tired, pained or afraid as they struggle to explain an illness or injury. Telling the patient to "go on" in a soothing but firm voice can help a patient to give you all the info you need.
"Go on" can also work with medical co-workers who are distraught. Treating the sick and injured carries its own emotional burdens. You can use this phrase as a reassuring way to tell your co-workers that you know they're upset, but you still need a little more information in order to help their patient.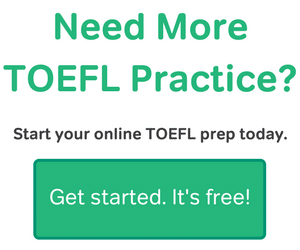 "Go on" can also be used in a narrative sense—it's a common phrase in descriptions of medical events and timelines of patient treatment. In its past tense form "went on," this phrase is used in medical reporting and in spoken explanations of past treatments. You could say, for instance, that a patient complained of aches and pains, and that you went on to take the patient's temperature, and then later went on to prescribe fever medicine to the patient (or perhaps went on to admit the patient into the hospital).
"Carry out" in medical English
The phrasal verb "carry out" suggests the completion of a task that is either difficult or takes time. In medical settings, this often refers to a serious medical procedure. You can talk about surgeons carrying out an operation such as an appendectomy or the removal of a brain tumor. Biopsies and medical lab tests are carried out too, as they involve intense scientific analysis of specimens.
"Carry out" also refers to planned treatments that take time. In this case, either a medical professional or a patient might carry out the treatments; it depends on the type of treatment. A doctor might carry out a series of electroconvulsive treatments (ECT) on a patient suffering from neurological problems. Because patients themselves don't actively participate in ECT (and are usually not even conscious during ECT), only the doctor would carry ECT out.
However, many longer treatments require active participation from both patients and medical professionals. If a nurse is helping a patient with long-term physical therapy, you could say that either the nurse or patient are carrying out the physical therapy.
"Carry out" is also often used in medicine to describe the routine habitual duties of medical professionals. When someone says that a doctor or nurse is "carrying out rounds," it means they are walking around to speak to each of their patients. And a pharmacist could be said to carry out prescriptions for the day, since filling prescriptions for patients involves repeated actions—reading the doctor's order, filling bottles and bags with medicine, and giving the medicine to the patients.

The difference between medical English and other business English
As you might have already realized, medicine is more emotional and dramatic than many other professions. Because of this, there's a lot of nuance (small and important details) in how words should be used in different situations. In my next post on this subject, we'll look at ways to carefully use the remaining two words from my original business English video lesson. Stay tuned for "set up" and "point out" as they are used in healthcare!

Most Popular Resources