Hey Magooshers!
ETS recently released some new resources to help you with your TOEFL prep. Since ETS makes the test, their materials are really helpful, so we wanted to share them with you. 🙂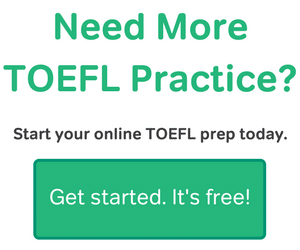 The TOEFL iBT Interactive Sampler is now completely free!
The Interactive Sampler provides free unlimited access to past TOEFL iBT questions from all four sections of the test. You can download this resource and use it to practice as often as you'd like. Previously, you had to register for the exam to use the Sampler, but now it's free for everyone. Find it here.
Updated Resources Section on the ETS Website
ETS also updated the entire preparation section of its website. There, you can find all the latest free and paid resources, including more free sample questions.
English Language Day Live Chat on Facebook
This Thursday, April 23rd, is English Language Day. If you're interested in learning more about the English language and the TOEFL test, you can register for ETS's live discussion on Facebook. You can find more information about the event here. Bonus: you'll be able to ask TOEFL experts your English language learning questions!
In addition to ETS materials, take a look at our Magoosh TOEFL Practice Questions PDF. It includes 75+ pages of practice questions, all written by Magoosh TOEFL Expert, Lucas Fink!