Today, we'll look at the difference between Intensive English Programs and English Language Transition programs. Both IEPs and ELTs help you improve your English. And both can help you prepare for university study. But there are some differences too.
IEP vs. ELT for English studies: Hours of class time
Intensive English programs live up to their names. The amount of English class time you get is intense! In a normal full-time load for university degree classes, you'd have 12 to 15 hours of class time per week. In an IEP, you could sit in class for 25-35 hours a week. The idea here is that constant exposure to English will help you master English more quickly. And it works; IEP students are able to improve their English a lot in just a semester or two.
English Language Transition programs do sometimes follow the IEP model. But without "intensive" in their name, ELTs don't necessarily have to give you 25 or 35 hours of class time per week. I've taught for ELTs that only required 18 hours of classes a week, and I've also taught for ELT programs that offer 30 hours a week or more of in-class English lessons.
So if you're considering an English Language Transition program, be sure to double check how many hours of class you'll have per week. You may want an English Language Transition program with the same long study days as an IEP. Or you might want a lower-hour English Language Transition program, so that you'll have time for a part-time job or be able to spend more time with your family.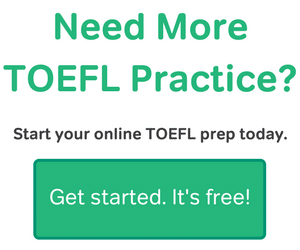 Studying English at an IEP or ELT: The purpose of your studies
If the key word in "Intensive English Program" is intensive, the most important word in "English Language Transition" is transition. ELT programs are meant to help you transition to regular degree study at a university, which is why ELTs are usually hosted by a university. To apply to an ELT, you generally apply directly to the host university. And if you get accepted, there is the expectation that after you master your English in the ELT, you will go on to complete a full degree at the host school. In other words, ELTs are a form of conditional acceptance for students who want to enroll in a degree program but don't yet have good enough English to start their regular classes.
IEPs, on the other hand, teach English for a lot of different purposes. IEPs are sometimes run by private education companies and sometimes hosted by universities. Either way, if you enroll in an IEP, you will be given some choices on what kinds of English you'll study. IEPs often give students the option to focus on one specific type of English, such as TOEFL English, business English, or conversational English. Academic English is an option too, of course. And many IEPs offer courses that will allow you to transfer into a regular university degree program. In fact, IEPs that are hosted by universities will nearly always offer that option.
Programs that are part IEP and part ELT
ELT programs are associated with university studies and getting a degree. IEPs are more styled after language camps — intensive experiences that can help you learn English faster. But international students often use IEPs as a stepping stone to university study.
Because academic English is so popular with IEP students, a lot of IEPs have some very ELT-like features. Even IEPs that aren't hosted by a university may have partner universities. These partner schools will accept IEP students who successfully complete the program. And some universities even offer conditional acceptance to students as soon as they get accepted into a privately run partner IEP.
Similarly, university-run ELT programs recognize that some ESL students aren't sure if they want to get a degree when they first start their studies. Because of this, many university ELTs give students the option to take IEP-like courses that focus on exam prep, business English, or general language skill. Students who go this route in an ELT can switch to the degree "track" later if they want to.
In short, the IEP and ELT labels don't tell the whole story. If you're interested in either an IEP or an ELT program, contact the school to see what the program offers in terms of classes, class hours, and conditional acceptance into a regular degree program.