When it comes to listening in English (or any second language), one of the biggest challenges is detecting the boundaries of words. By this, I mean that it can be hard to tell where one word begins and another one ends as you listen. In writing, of course this isn't an issue—but in listening there is no real equivalent to a written space between words—for the most part, speakers pause minimally between one word and the next, and often do not pause at all.
This can make it sound like all the words in English are indistinct and running together. So how can you tell where one word ends and the next begins? It's a matter of understanding the word stress and intonation of a language—a language's music. In fact, mastering intonation is one of our top TOEFL Listening tips! But how do you practice this skill? This is where karaoke—a fun activity where people sing along to famous songs—comes in.
Now, sung language is not the same as spoken language. But the principles are the same—words begin and end with a shift in rhythm, not with an audible silent pause. Singing English songs in Karaoke—especially in competition with your friends or other customers in a karaoke lounge—is a fun, interesting way to become more aware of how words break, tonally and rhythmically.
Like any other form of English practice, you can do this at different difficulty levels. Slower songs and songs with more repetition in the lyrics are easier. Faster, more elaborately worded songs are harder. So for example, you could start out with a relatively easy song such as the classic rock song "Hello Goodbye", then move on to something a little faster and less repetitive, like the pop song "It's Always a Good Time." And then for an even greater challenge, try something like the fast-paced 1998 hit "One Week."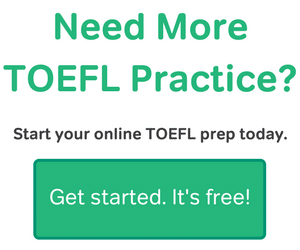 These kinds of English-language radio hits are common in Karaoke lounges around the world, so you can go out for a night on the town and practice English by singing them with friends. But there are other karaoke activities that can be done at home and are fun for the whole family. Most English language children's shows offer singalong activities on their official websites. This can be really fun way for both you and your kids (or other younger relatives) to build English listening and speaking skills.
If you're not sure where to look on the Web for this sort of thing, PBS Kids is a good starting point—they have English singalongs for their American properties such as Daniel the Tiger, British kid's shows like Thomas the Train, and even the English versions of some international children's cartoons—Caillou, for example.
In my own past work with students, I've found that one singalong video is particularly good for helping ESL learners improve their English singing, speaking and listening skills: Yakko's World. In this singalong from the children's cartoon Animaniacs, cartoon character Yakko Warner gives a lesson in world geography.
This song is great for international students, because the cartoon character in the video sings out the names of every country in the world (give or take a few). Watch it and see how many country names you recognize—can you hear your own country and other countries in your part of the world? Once you're sure you can hear each country name distinctly by the musical change in pitch and tone, turn of the sound for the video. Then try to sing this fast-paced English song for yourself. If you can master hearing and signing through a speedy song like this, you'll be able to take on the music of spoken English too!
Yakko's World
by ChristiniaStclair
Most Popular Resources