English idioms. They're everywhere, because English is a very idiom-heavy language. Luckily, idiom resources are everywhere too. In this post, I'll share some of my favorite idiom websites with you.
IdiomLand
With its simple-yet effective mini-lessons, IdiomLand give you serious idiom study in a fun way. IdiomLand teaches idioms in three ways. Each idiom they highlight comes with a digital text flashcard, a web-based flashcard that includes a picture, and a video clip where the idiom is used in speech.
You can see one example mini-lesson below. It's a set of IdiomLand Materials for the idiom "sink or swim."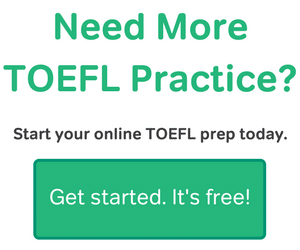 All of IdiomLand's video lessons come from famous movies. In the case of the idiom above, the movie clip comes from The Book of Life. Watch the full clip on IdiomLand's Facebook video page here (no login required).
IdiomLand distributes its lessons in several different ways. You can get some IdiomLand materials on their Tumblr, Instagram, Facebook, and YouTube pages. You can also view their idiom flashcards and videos through their ap, which is available from the official IdiomLand website.
Idiom Connection
Idiom Connection has a large database of English idioms, organized in a variety of ways. Idioms on this website are listed by category or by starting letter. Categories of idioms include idioms related to animals, money, games and so on. Each letter of the alphabet has its own idiom section on this site too.
Within each letter category, you'll find subcategories of common words that are found in Idioms. For instance, on the page for idioms that start with K, there are links to subsections for idioms that begin with common idiomatic K-words such as "knock" or "keep."
Best of all, every letter idiom page and theme idiom page has a quiz at the end, where you can test your skills in the idioms you just looked at. This site really is an amazing tool for idiom study.
Online dictionaries
A few online dictionaries out there have a pretty good set of idioms. TheFreeDicitonary.com even has a page that features idioms you can look up on their website. Their idiom page includes a featured idiom of the day, complete with a video illustrating the idiom. The Free Dictionary's idiom videos feature original animation rather than famous movie clips. You can see their past animated idiom videos on YouTube.
Wordnik is another good source for idioms. This site is one of the biggest, most complete dictionaries on the web, and you can look up almost any idiom you might come across. The definitions are very short and simple, like you'd see in a regular reference dictionary. The difference is that many other reference dictionaries on the web have little or nothing when it comes to idioms.
Then there's UsingEnglish.com. As a whole, the UsingEnglish site is a general resource for English study. But within the site, there's a dictionary that's 100% idiom. The set of idioms in this specialized dictionary is very complete, similar to the amount of idioms you might find in The Free Dictionary or Wordnik. You can view the idioms in three different ways, looking them up by their first letter, entering them into a search engine, or browsing idiom defintions by different themes and subjects (time idioms, political idioms, idioms related to babies and children, and so on).