Greetings, Magooshers. Today I'm going to talk to you about some great games that can help you build your English skills. Some of these games for learning English can be played alone. Others can be played with friends, family, and classmates. Let us know if you've encountered any great English games in the comments below!
Choose Your Own Adventure Reading Games
When I was a kid, I read the original Choose Your Own Adventure books. These books let you choose what the characters should do. When a character has a decision to make, you can follow instructions like "If you think he should open the door, go to page 6" or "If you think he should leave the door closed and go somewhere else, go to page 51." These days, you can also play reading adventure games online. It's a really fun way to practice reading and build reading skills.
Popcorn Storytelling
This is an enjoyable group creative writing or speaking game. Here's how it works: One person writes or says a sentence that is the beginning of a story. The next person adds another sentence to continue the story, and so on. The story can go in a lot of surprising directions. It helps you learn to use English quickly and creatively.
Exploratorium's Listening Memory Game
In this online game, you see a group of squares. When you click a square, you hear something in English. In different versions of the game, you can match words, numbers, or tone of voice. It's a very good game for listening word recognition and memory.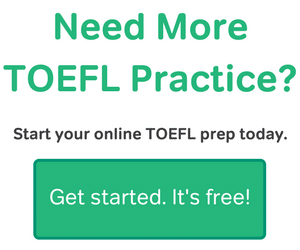 Apples to Apples
This is a group card game where contestants match adjectives to nouns. Players will explain why they think their adjective is the best match. You can buy the game, make your own cards to play it at home, or play it online. The game has official rules, but there's a lot of ways to make your own rules. A great way to practice vocabulary, grammar, and speaking.
Elllo.org's Listening Guessing Games
I've been using Elllo.org with my students for years. Elllo's listening guessing game page is fun and challenging. Go here to listen to conversations and other English speech. Match what you hear to the pictures you see.
Typing Speed Games
There are many games you can play online to improve your typing speed in English. This is especially useful if you are preparing for university or college study. (Or if you're studying for computer-based exams like the TOEFL and GRE.) TypeRacer is one of my favorite websites for games like this. You can compete against other typists online, set up an online game with your friends, or play games alone against a computer.
Karaoke Games
Practice English with Karaoke games where you sing along with your favorite English language songs. A computer listens to your voice through a microphone and gives you a score based on English accuracy. If you live in an East Asian country, you can probably find a few Karaoke parlors in your town that offer these games. Public Karaoke gaming is a little less common in other parts of the world, but worth looking for. Websites like Karaoke Party let you play Karaoke games online.
Freerice.com
This website features a self-study vocabulary building game. A word appears on the screen, and you match it to a definition. The words get harder and harder every time you get a right answer. Even a native English speaker will eventually find the game difficult. It's a surprisingly addictive game. And it's for a good cause. Every time you get an answer right, the makers of the website donate ten grains of rice to the UN World Food Programme.
Most Popular Resources