The previous post helped shed some light on how to choose universities to apply to. Initial screening generally leads to a list that includes quite a large number of universities. It's important to trim that list to about 10-15 schools. Applications can be quite expensive; most universities charge an application fee plus there's the added cost of score reporting and sending transcripts.
That's why research is important!
Trimming the potential list down to the "realistic" list can only be done after some meticulous research. University and departmental websites carry sufficient details of everything that a prospective applicant is looking for. Another approach is to give each university points based on the list of preferences (discussed in my previous post). Those that accumulate the maximum points are the ones to apply to. It's very important to keep one crucial question in mind: is the university a realistic one for you and do you actually stand a chance of being accepted there?
Here are some questions to ask yourself:
Is the program a good fit for you? Keep your ultimate goal in mind while assessing the curriculum of the program!
Does the program accept students from your academic background? Ask the graduate coordinator!
Do you have the requisite percentage, grades or GPA that the school requires?
Do your test scores (SAT, ACT, GRE.TOEFL, IELTS etc.) fall in the range of the average score accepted by the school?
Is there any faculty whose research interests you greatly and whose group you would like to be a part of?
Does the school offer financial aid or merit based scholarships to international students?
Do you stand a chance of being accepted?
Can you afford the school without any financial aid?
Does the school have any other additional facilities which you're looking for? (say sports, music clubs, international student groups)
Would you enjoy living in the area where the school is located?
Take up each school on your list and try answering these questions about the program of your choice. If the answer to most of the questions is yes, that's a good school for you. Go ahead and include it in your realistic list! Work your way through your entire probable list and trim it to a manageable number of universities. An applicant can apply to a few ambitious or target schools (these are more selective and competitive to get into but it's still worth a shot) and to some safety schools (where the chances of acceptance are high and you would always have this to fall back on if all ambitious ones reject you).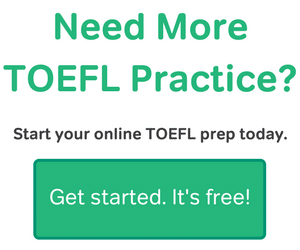 A secondary factor that can help in deciding which universities to ultimately apply to is to talk to current students and professors. They can give authentic information about classes, courses, ongoing research, life in the school and living in the area.
Such intensive research is time consuming and must be completed at least a couple of months before the application deadlines, leaving enough time to complete it. Each university has their own deadline, some having earlier deadlines for financial aid consideration and international applicants.
Get down to finding the perfect school for you. Best of luck!