Today, I'm excited to share our newest TOEFL resource: TOEFL Vocabulary Flashcards!
You can access the flashcards on your computer, or download the app for your iPhone or Android.
Use these free flashcards to master the 200 most important vocab words on the TOEFL exam.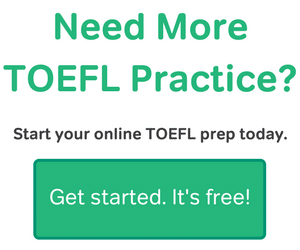 Here's How They Work:
Our TOEFL experts specifically designed the flashcards so that you can focus your study time where you need it the most. The flashcards are broken down into 5 categories:
Common Words
Easy Words
Medium Words
Hard Words
Magoosh TOEFL
Magoosh flashcards help you focus on the words that you find most challenging, by allowing you to review words that you've missed in the past and to avoid words that you already know by heart. This helps you save time in the long run … leaving more time to study for other sections of the test. 🙂 And, if you'd like to print a list of the most popular TOEFL vocabulary words, be sure to take a look at our TOEFL Vocabulary PDF.

TOEFL Flashcards Study Tip:
Here at Magoosh, we love flashcards and swear by them when it comes time to memorize new vocabulary words! But don't forget that nothing beats good, real-world practice when it comes to learning vocab. The TOEFL is all about putting your English skills to use, so remember to read, write, and speak in English as much as possible!
Happy Studying Magooshers!