Are you dreaming of getting into a law school that seems slightly out of reach? Would you accept any offer from that school, no questions asked? If so, a law school early decision program might be right for you! Applying to a law school's early decision program will not only get you an answer faster, but the smaller applicant pool can give you a competitive edge. What's the drawback? Well, most early decision acceptances are binding.
So, what is early decision, exactly? The majority of schools – although not all – offer an early decision program that allows students to submit their application materials by an earlier deadline and receive an answer within 2-5 weeks. Early decision is binding. Therefore, if you're accepted through early decision, you're committing to accept their offer as is and withdraw the applications you've sent to other law schools.
How to Apply for Early Decision
Law school applications happen online through the LSAC portal. When you set up your LSAC profile, you'll be able to select the schools you're interested in applying to and review their application materials. Many schools only have one application for both general applications and early decision. The application will simply have an additional question on their application as to whether you are applying for early decision. A few schools will have a completely separate application for early decision and may require additional components such as a video recording.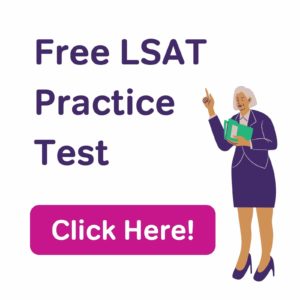 You are only allowed to submit one early decision application at a time; however, you can continue to apply to the general application pool of additional schools while you wait for an answer. Law schools admit students on a rolling basis, so your chances of acceptance and scholarships are higher the earlier you apply.
However, if you're faced with a decision as to whether to rush your application to meet an early decision deadline or to wait until you can strengthen and polish your application materials, then you should wait. Applying early won't substantially "boost"  your application in the eyes of the committee, so don't settle for a sub-par application just to have yours on the top of the stack. Take the time you need to make sure you're presenting your best self to the application committee!
Law School Early Decision: Pros and Cons
Pros
A better chance of being admitted! Admissions officers are a little more lenient towards applicants who apply in early decision. Schools are conscious of a statistic called yield because it affects their ranking. A law school's yield is the percentage of admitted students who actually attend the school. If you are admitted to a law school and then choose not to attend, the school's yield declines. Since law schools seek to maximize yield, they might not offer admission to students who don't seem committed to the school. Applying for early decision can demonstrate your commitment and show that you're willing and able to pay full tuition. Even if you are moved into the general pool, your application is likely to be viewed more favorably because you've demonstrated a commitment to the school.

Less competition with other students. Because there are fewer students who apply for early decision than apply in the general applicant pool, there is less competition with other students who might have similar qualifications. This can give you a slight edge when applying to a "reach" school.

Receive a decision in 2-5 weeks. As you'll see in the chart below, most schools have a November deadline for early decision. Those schools will typically give you a decision by the end of December, unlike the general applicants who will likely have to wait until March or April for a decision. If you're hoping to enjoy the holidays without the stress of waiting to hear from law schools, an early decision can give you the peace of mind you're looking for.

Additional funding and scholarships. Many law schools provide additional funding to the students who are accepted in early decision, which is important because early decision students are not able to negotiate scholarship amounts for early decision programs. Be sure to check the program website of the specific school you plan to apply to. In addition, some schools such as the University of California Berkeley will give priority to early decision students when it comes to housing applications.

Cons
Early decisions are BINDING. School admissions officers may notify the other schools about which students have committed to attend their school through early decision. Be sure that the school you apply to in early decision is one that you would be ecstatic to attend, regardless of whether or not you receive additional scholarships or funding.

Not able to defer admission. The majority of schools will not allow students who are accepted via early decision to defer their enrollment. If you believe that there is a chance you could defer, then early decision is probably not for you.

Unable to negotiate for higher scholarships. As mentioned above, students often use offers from certain schools in order to negotiate for higher scholarships in other programs. Because early decision is binding, this opportunity will not be available. If scholarships and funding are important to you, check with the school to see if they have guaranteed scholarships for students admitted via early decision.

Earlier submission deadline. An earlier deadline will require you to have all your submission materials finalized and polished before the general application deadline. Schools with a November deadline will likely require that you take the GRE or LSAT by the end of October, so plan ahead if you anticipate the need to take your required test more than once. Early decision programs typically will not let you submit updated standardized test scores or grades unless your application is moved into the general admissions pool.

Do you have other questions about applying to law school? Check out our How to Get Into Law School Complete Guide!
Law School Early Decision Deadlines
To help you through the early decision process, we've compiled a list for early decision deadlines for the top 20 law schools.  As you'll see, a few schools have two rounds of early decision. So, if you're interested in applying to early decision but you'd like extra time to re-take the LSAT or polish your personal statement, you can apply during the second round.
Ranking
School
Early Decision Deadline
1

Yale University
None
2
Stanford University
None
3
Harvard University
None
4 (tie)
Columbia University
November 15
4 (tie)
University of Chicago
December 1
6
New York University
November 15
7
University of Pennsylvania
Round 1: November 15
Round 2: January 7
8
University of Virginia
March 3
9
University of California - Berkeley
November 15
10 (tie)
Duke University
Round 1: November 6
Round 2: January 8
10 (tie)
University of Michigan - Ann Arbor
November 15
12
Northwestern University
November 16
13
Cornell University
Round 1: November 1
Round 2: January 8
14
University of California - Los Angeles
November 15
15
Georgetown University
None
16 (tie)

University of Texas - Austin
November 1
16 (tie)
Vanderbilt University
November 1
16 (tie)

Washington University in St. Louis
None
19
University of Southern California - Gould
November 22
20
Boston University
January 8
Once you apply for early decision, one of three things can happen:
You are admitted to the program and are therefore required to accept.
You are rejected and unable to reapply for that academic year.
You are moved into the regular admissions pool and released from the binding commitment.
Is early decision worth it?
As the famous law school phrase says: It depends!
If you apply via early decision to a school that you're very likely to get into, you could be prevented from trying to apply to one of your reach schools. On the other hand, applying early to a reach school could prohibit you from receiving another offer with additional scholarships.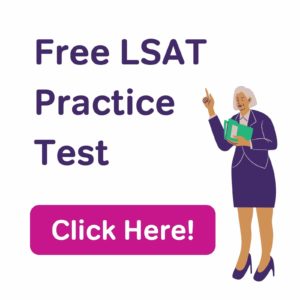 Overall, early decision is the best option for students who have either their LSAT/GRE score or GPA below the school's median. That said, if you would accept an offer from your first choice school without a second thought, and you don't think you will need to worry about comparing financial aid offers, early decision is likely a great option for you!
Most Popular Resources