Like other professional programs, law school looks appealing until you see the price tag. To answer, "How much does law school cost?" we've organized some helpful information to lead you in the direction of making an informed decision and preparing in advance.
Average Law School Costs

So, how much does it cost to apply to law school? There are two primary categories of concern for law school costs – tuition and fees. Tuition is set based on the duration of the program, with most law schools requiring three years of tuition, while fees cover use of the computer lab and other resources offered by the school. Overall, the average for these two categories was $51,268 at private schools for the 2020-21 academic year, with public schools costing about $22,000 less on average.
Private vs. Public Law School Tuition

There is definitely a massive difference between public and private law school tuition. Besides public law schools costing about $22,000 less on average, a discrepancy in pricing can be seen between the most expensive law school, Columbia University, costing about $75,000, and the most expensive public law school, University of Virginia, costing $65,500.
In-State vs. Out of State Tuition

More affordable law school programs will be available to state residents who are interested in attending a public school. For example, private law schools such as Columbia University do not have separate pricing for New York residents, but public law schools often offer widely different prices for in-state tuition. This can be seen in the City University of New York, which discounts in-state tuition by about $10,000 annually.
Books, Living Expenses, and Other Fees

Unfortunately, the costs of law school do not stop at tuition and fees. Although those two categories will absorb the bulk of your spending, you'll have to budget for the purchasing of books for each course, the cost of living, and other expenses. When determining costs, it's important to research the location of the law school, and keep track of average rental costs, spending money for entertainment and leisure, and whether you'll need to factor in transportation.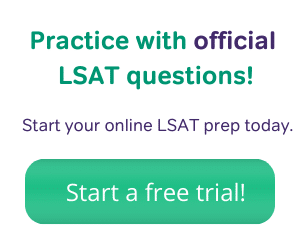 How to Reduce the Cost of Law School

Financial Aid

Federal Loans: Federal Loans are available through the government, do not require a co-signer, and offer generous repayment options, including income-based repayment, and public service forgiveness programs. The latter might make this a very appealing option if you were interested in a career as a public defender or civil liberties organization that exists through the federal government. Law school financial aid is almost always available, and you'll often have the option of paying these loans back in 20 to 30 years, if needed. Use this Federal Student Aid estimator to estimate how much in Federal Loans you could be receiving.
Private Loans: Private loans are available through companies that oftentimes, will provide loans at a higher interest rate and unfavorable terms. Usually, private loans are used as a last case scenario if another type of loan is unavailable due to extenuating circumstances. It's recommended to use private loans only for refinancing, which can save you money.
Federal Work-Study: This program allows you to work part-time during the school year for various, approved companies and organizations, with a cap of 20 hours per week. If you can qualify for one of these programs, you'll save yourself some money, since this is essentially a grant (meaning you don't have to pay it back) instead of a student loan.
Veteran's Educational Assistance: The VA (US Department of Veteran's Affairs) offers a bunch of educational benefits for Veterans. They offer numerous GI bills, help out with tuition and other school fees, offer a monthly housing allowance, and even give a books and supplies stipend. Go to the VA website for more information.
Scholarships: Numerous scholarships are available to help fund your law school education, many of which are easy to find through databases and where the eligibility requirements are clearly posted. Check out our guide to finding law school scholarships to help you get started.
Loan Repayment Assistance Programs

It can be tough to choose pro bono work (even when that's where your interest lies) when you're facing what feels like a staggering amount of student debt. But did you know that you have public interest options outside of big law, even when law school loans are part of your post-law school picture? If you're considering a law career in public service, the Loan Repayment Assistance Program can help.
What is a Loan Repayment Assistance Program (LRAP)?
An LRAP helps mitigate the financial restrictions of student loan repayments for law school graduates who practice public interest law. Data shows that the average amount of debt for students from top law schools clocks in at above $100,000. Given that entry-level lawyers working in public interest earn a median salary that's less than half of that amount, many top law schools offer LRAPs to financially enable students to enter lower-paying career choices.
What is the repayment term for an LRAP?
LRAPS often follow the standard repayment term for loans (generally 10 years); however, some schools calculate loan repayment assistance on a longer repayment term, such as 15 years. Be cautious of longer repayment terms, which can decrease the benefits of an LRAP.
How does LRAP vary among law schools?

LRAPs vary from school to school, but most schools provide awards based on LRAP recipients' income and debt obligations. Some schools are more generous with their LRAPs than others. For example, Harvard's Low Income Protection Program (LIPP) has among the broadest job coverage of all LRAPS, covering nonprofit, government, and academic jobs, whether law-related or not. Harvard's LIPP also covers law-related private-sector jobs, like small firm jobs. Learn more about the school in our Harvard Law School post!
Some LRAPs have maximum salary caps; others determine eligibility based on need-based borrowing rather than salary. Note that schools can have vastly different maximum salary caps. The University of Chicago Law School's cap is $80,000, while Lewis & Clark Law School's cap is $45,000.
Schools also set different policies for eligibility periods. It is up to the individual schools to decide whether to cover allowances for dependents or adjust award amounts based on household income and assets. Because no two LRAPs are exactly the same, you should always reach out to the financial aid office of your respective school to determine how much support their loan repayment assistance program provides.
Some programs require that you repay all or some of the LRAP benefits unless you remain in public service (or other low-paying positions) for the full repayment term. Thus, it's important that you think carefully about whether you're applying for LRAP for the right reasons. LRAP is a great help for students who are truly interested in lower-paying fields, but if you enter LRAP, you will most likely be making a 10-year commitment to this kind of work.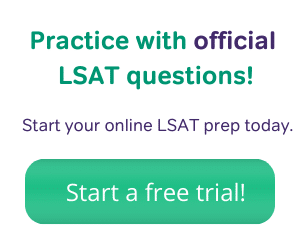 Is law school worth it?

Law is an extremely rewarding and respected profession but determining whether it's worthwhile depends on the return on investment. It's important to research the total costs after several years of funding our law school education, learn about your expected annual salary, and figure out how many years you'll need to fully pay off any loans.
While answering "Is law school too expensive?" We also recommend researching the law program you're interested in and devising a plan for the type of lawyer you aspire to become. Some programs are more equipped to prepare graduates for a career in defense, while others might be known for helping graduates get involved in the corporate world. Whichever you choose, make sure to plan ahead!