Hey there!
I'm Leigh Miller, and I'm a long time LSAT instructor.  I've taught test prep off and on for over 20 years. I've taught most of the major tests, including the SAT, GRE, GMAT and the LSAT, but my favorite is the LSAT by far.  I like teaching the LSAT because it is a test of skills that are super useful–skills that you will use every day for the rest of your life even if you decide not to go to law school.  I'm talking about critical reading and critical thinking skills that make you much better at spotting the baloney that other people try to sell you.
After you learn these skills, you won't fall for a snow job ever again.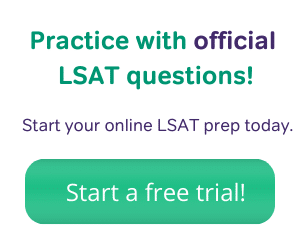 Here's a little about me.
I started teaching test prep in college, at UC San Diego, and then continued to teach while I traveled to Spain and Tokyo. I thought about going to law school but decided to become a writer instead.
I have an MFA in writing and have half a dozen manuscripts under my bed.  Each one taught me something about the craft but wasn't good enough to be sold. Oh well. One day!  Until then you'll see me muttering to myself in a coffee shop most days at dawn, hunched over the keyboard, banging out the words.
As an LSAT blogger, my task is to get deep into the nitty gritty of LSAT test instruction. I'm going to go through questions with a fine tooth comb. I'm going to take a microscope to the different question types, and I'm going to share with you a bunch of what I call Metaskills, and by that I mean skills that you use before you even read the question. I'll also tackle real questions from real tests, explaining why the right answers are right, and the wrong answers are wrong.
Why should you listen to me?
Because I'm a total test prep geek. I take every test when it comes out, and while my official LSAT score is a 174, I have a couple of unofficial 180s.
Also, I love to teach. So I hope you enjoy my posts, and good luck on your learning journey!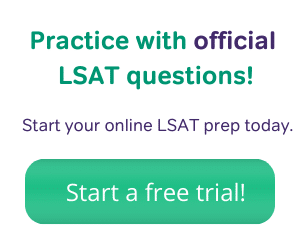 Leigh