The college application process can seem like a scary experience – but it doesn't have to be! With more and more students applying these days, it's easy to get swept up by the competitiveness of the college application process and swept into the mentality that the more schools you apply to, the better your chances. However, is it really worth applying to more colleges than you have fingers (and, in some cases, toes!)?
When you ask the experts, they all seem to agree that for most students, five to eight applications to a combination of reach, right-on-the-money, and safety schools is enough to secure at least one acceptance letter. As completing college applications, even with the aid of The Common App, is truly an exhausting enterprise that can eat up a lot of time and money, there's really no reason to put yourself through the unnecessary stress of applying to more than eight schools, especially if the majority of these schools are not where you want to go anyway. Your time would be much better spent – and your chances of admissions actually greater – in carefully choosing a handful of colleges that you truly see yourself being happy at and crafting quality applications that make a solid case for why X University is the best place for you to achieve your academic, professional, and even personal dreams. Here's how to get started on that process.
Do some soul-searching
Contrary to popular belief, you don't actually have to have your whole entire life figured out when you're applying to colleges.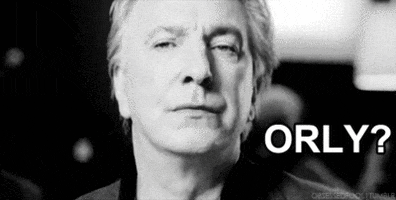 Yes, really! Although it definitely doesn't hurt to have a dream profession or field of work, what colleges are mainly looking for in their candidates is a passion, a commitment to said passion, and a convincing argument that their school is the best place for you to develop said passion. So prior to researching colleges, try to have a good and honest idea about what you're passionate about inside and/or outside the classroom. You can then use those passions to either guide you as you pick your schools or serve as a starting point for crafting your application – or both.
It's also important to note that unless you're interested in a specialized line of work, like nursing or engineering, or if you want to go to the absolute best program for your field of study, overall academic and social fit may matter more to you than rankings for specific programs or whether or not certain degrees are offered. Taking all this into account, you can then…
Look for and apply to schools that match your interests (and your profile)
There are a myriad of services out there geared toward helping you figure out what kind of school is best for you based on a variety of factors such as academic and social fit, financial aid considerations, and your level of competitiveness. Broaden your horizons beyond well-known universities and that state school that everyone ends up applying to – although sometimes that state school can end up being a really excellent deal. As a proud graduate of a dinky school in Iowa that most people have never heard of, I am beholden to share the benefits of attending a small liberal arts college to those who otherwise might not be aware.
In fact, I myself was very much set on applying to well-known research universities (because it was all I knew) and did not hear of Grinnell College until I Wikipedia'd it on a whim after receiving an (unsolicited) email from the admissions office. Upon discovering that Grinnell had a strong reputation for social justice (which is what I was passionate about – see above point), I quickly went from "How did you get my e-mail?" to "Thank my lucky stars you spammed me!" Sometimes the best school for you can present itself to you in the unlikeliest of ways, so the biggest favor you can do for yourself during this exciting process is to stay open-minded and honest about what's best for you!