You may have never heard of multi-day ACT testing. Yet for many students, this a test-taking accommodation that could help boost your score. At the same time, it can make the exam experience more comfortable for you. Depending on your circumstances, multi-day ACT testing may actually be the best way to take the ACT.
In this post, we'll take a look at multi-day testing, what it's like, and how you might benefit from it.
What is Multi-Day ACT Testing?
Ever since the Individuals with Disabilities Education Act (IDEA) was first passed into law in 1975, the federal government has mandated special education services in America's public schools. A key component of IDEA is the Individualized Education Plan (IEP). This is a legal document listing modifications to a student's education. IEPs are there to help students get the most out of available educational resources.
Because of this, one option for some students with IEPs is to take the ACT over multiple days. In most cases, this means that you'll take either one or two sections each day.
Do I Qualify for Multi-Day ACT Testing?
Because ACT is very concerned with both test security and not giving any student an unfair advantage, the regulations regarding multi-day testing are extensive. The student and his or her school are required to submit documentation regarding the student's disability and requested accommodations. Though the forms may seem overwhelming at first glance, a student's special education teacher will most likely already have experience with the process, and be able to assist students and parents.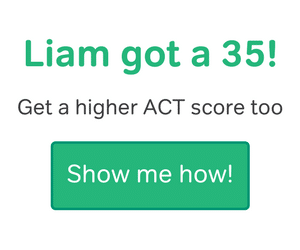 What Is ACT Multi-Day Testing Like?
The biggest difference between the standardly administered ACT and the multi-day ACT is that multi-day testing takes place during the school day, rather than on a Saturday. Depending on a student's IEP, the process could take between 2-4 days.
In addition to multi-day testing, the student's disability may also alter the testing experience. For example, a blind student can request a braille test or one read aloud. A student with paralysis can use a scribe for the ACT Writing Test.
Once the test goes back to the ACT test-makers, it's graded just like any other test. The multiple choice scanner and person reading the essay have no idea that the student received multi-day accommodations.
Will Multi-Day ACT Testing Help Me?
Though the term IEP applies to a lot of students' educational plans, each test-taker is an individual with unique strengths and weaknesses. If you have an IEP and are unsure about taking the ACT in a single sitting, talk about it with your teachers. They know you as a test taker, so they can give you an opinion on whether multi-day testing might work for you.
On the other hand, if your IEP recommends multi-day testing, you still have the right to take the ACT with your peers. As a third option, you can also request 50% more time on the ACT. This accommodation is officially known as National Extended Time.
If you decide forgo multi-day testing, make sure it's because what you think is best for you, rather than what you think will make anyone else happy. Multi-day testing can raise your scores by helping you approach the test in a way that lets you maximize your strengths. Don't give up that equalizer unless you have a good reason!
Go here for more on how to apply for accommodations on the ACT.
That's all for now, multi-day ACT scholars. Good luck on test day(s)!
Popular Resources