Challenging Passages and In-Context Vocabulary
For those looking to learn vocabulary in context while dealing with sophisticated prose, reading the New York Times does not always provide GRE-caliber passages. Sure, there is the Sunday book review, which is always filled with challenging vocabulary and twisted syntax. But if you want a concentrated source of challenging passages, which will provide you plenty of reading in context, GRE-level vocabulary, and questions to test your reading skills, then I have the source for you.
Warning: the following advice is only for those who are looking to score in the top percentile, and who do not mind their reading on the dry side.
The answer: The LSAT guide.
LSAT Guides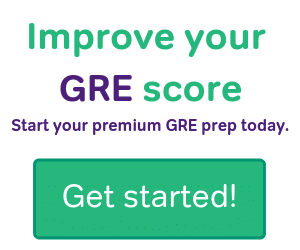 There are many LSAT guides, which are comprised of official LSAT questions that have been put to pasture, so to speak. I'm not sure of the exact number, but there are well over 40 official LSAT tests. Each contains a reading comprehension section of 25 questions, and four passages. This translates to 1000 questions and 160 passages.
The passages are very much like what you'll see if you receive the difficult section of the section-adaptive Revised GRE. (Again, if your reading skills are not completely honed to this degree you may want to consider GRE or GMAT guides. Simply put: LSAT questions and passages tend to be more difficult).
A quick flip through an LSAT reading passage as yielded up such vocabulary gems as promulgate, arcane, and ambivalent. So not only will you be exposed to GRE-level vocabulary, but it will be in the context of a reading passage. Meaning you brain will already be in the testing/learning mode (which isn't always the case when you are reading the New York Times).
Pros and Cons
You will also have access to 50 Critical Reasoning questions per test (yes, the LSAT is big on Critical Reasoning).  Some of the question types are beyond the scope of the GRE, but if you really want to nail the Critical Reasoning component of the GRE Verbal section, then the LSAT questions will help you do so.
The downside is that none of the questions come with explanations. They do come with answers, which in some ways can be a positive. By forcing yourself to wrap your head around why a particular answer is correct can be a far more valuable learning experience than simply reading an explanation. That is, when you figure something out on your own you've learned it much better. Of course there will be some instances in which you will be stymied. But despair not: the test is more difficult than the GRE, so you'll be ready for test day from a reading standpoint. And you'll definitely pick up some choice vocab along the way.
Where to Find Them
Amazon.com has all of the LSAT guides you'll ever want. You can even buy one test at a time (to try it out) vs. the other option: a book of 10 official tests. I'd say two 10 official guides will provide enough practice for even the most ambitious GRE student.