Let's be real… studying for an admission test can be anything but fun sometimes. We know that putting in long hours in the library can seem dull and boring, but it doesn't have to be that way! Check out our tips for making test prep more engaging.
1. Work in short blocks
A study session doesn't have to be an all-day marathon. By scheduling your study sessions in one-hour or two-hour blocks, you can still get work done while keeping your focus levels high.
2. Switch subjects
Let's say you've been working on reading comprehension for the last hour and just can't make your way through another passage. Why not switch over to something that's quantitative? Exercise different parts of your brain to keep the content interesting.
3. Study with a partner
Find a friend or classmate to study with. Some human interaction in your day is important, and you might not get much if you always study by yourself. Keep the conversation focused on test prep, though.
4. Ask questions
Be honest with yourself when you don't understand something, and find resources who can help you. You can always check with a Magoosh Test Prep Expert! You'll be less likely to "go through the motions" of test prep when you're actively involved in seeking answers to tricky questions.
5. Take study breaks
Study breaks can go a long way to help you reenergize for your next study block. Get a healthy snack, hydrate, check your email, listen to some music, or go for a walk.
6. Quiz yourself
Give yourself "attention checks" to assess how well you're understanding the content. Take a practice section under timed conditions. Short, timed quizzes require you to be alert and engaged with the test questions.
7. Annotate your test prep material.
Highlighting, underlining, and circling parts of questions and answers will help keep your attention on track. Mark up your test prep books and practice sheets so you can't get away with just skimming through material.
---
About the Author: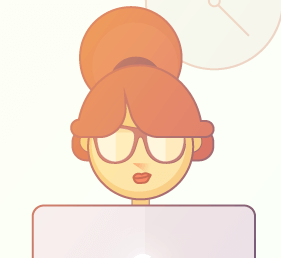 Catherine supports Magoosh's future grad school students by unlocking tricks of the test prep and application trade. Catherine spends her free time checking out local farmer's markets, reading food and lifestyle blogs, and watching Bravo. She is forever in search of the best Mexican and Italian food in any given city.
---
Photo attributions:
1 – Photo at top courtesy of Wikimedia Commons user vegasjon under Creative Commons License 2.0.