English proficiency requirements vary widely from university to university, and even from program to program. Some colleges just want you to have basic proficiency, presumably assuming that you'll figure out the rest when you get there (which is pretty much true). Others, on the other hand, expect you to hit the ground running, requiring high enough scores that you can be expected to perform at about the same level academically as your native-speaker peers.
In this post, I will summarize the requirements for a few undergraduate programs. Of course, it would be impossible to include every single American higher-education program in this list (not to mention English-language programs in other countries). To get the most bang for our buck, I've chosen to focus on the universities with the highest percentage of international students, as reported by US News. For more detailed information or for information about your particular university, you can check out the section of their website for international students, or contact the international students' office directly.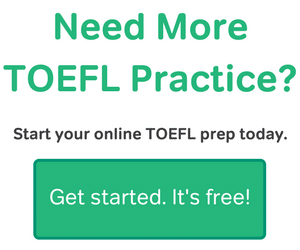 Most universities have some options to exempt the TOEFL requirements if, for example, you studied at an English-language high school or do very well on other language-based admissions tests like the SAT or ACT.
Lastly, if you'd like to see more schools' requirements, you can check out our TOEFL Scores Infographic.