The Paper-Based Test
It used to be the case that the TOEFL was offered about once a month. If you are in one of the following countries, this is still true for you:
Afghanistan, American Samoa, Aruba, Barbados, Belize, Bhutan, Burkina Faso, Burundi, Chad, Comoros, Congo, Democratic Republic of the Congo, Djibouti, Eritrea, Ethiopia, Fiji, the Gaza Strip, Iraq, Kazakhstan, Kyrgyzstan, Liberia, Libya, Madagascar, Malawi, the Maldives, the Marshall Islands, Martinique, Micronesia, Myanmar, Namibia, the Netherlands Antilles, Niger, Nigeria, Rwanda, Samoa, Saudi Arabia, Sierra Leone, South Africa, Sudan, Suriname, Syria, Tanzania, Tongo, Tonga, Turkmenistan, and Zimbabwe.
The paper-based test fee is $170, and you can find test information about test centers and test dates on the ETS website.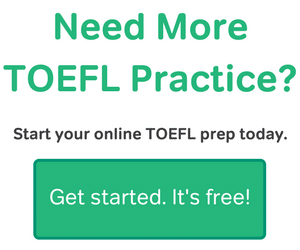 The Internet-Based Test
If you are not in one of those countries, you are part of the 96% of TOEFL takers who will be taking the Internet-based test, which gives you a lot more freedom in choosing your test dates. I can't list all the options here, but you can see all available testing centers and dates in your country on the official website.  All tests take place on the weekends, and if you're near a bigger city, there's a good chance that the test is offered every weekend.
How do I register?
You can register for the iBT online, by phone, by mail, or in person. You will need to pay the registration fee in full at that time, so if you're not registering in person, you need to have a credit card, PayPal account, or know how to pay by electronic check.  Obviously, registering online is the most convenient and reliable option, if it's available. Regular registration online closes just three days before the test date, compared to a week for in-person or phone registration and more than a month if registering by mail (if you choose this option, be sure all your forms will be received no less than four weeks before the test date).
Oops, I messed up.
Did you register for the wrong day or forget to register until it was too late? Don't panic—you can probably fix this. If there are still three business days between you and your test, you can opt for late registration online or in person at a TOEFL iBT Resource Center. If you don't have three days, call your regional registration center anytime until 5 PM the business day before the test. Late registration costs an extra $35.
If you registered for the wrong date, you can reschedule online for a $60 fee up to three full business days before the test, not counting the day you reschedule. So if your test is on a Saturday, you need to reschedule by at least the Tuesday before.
Most Popular Resources