A while back, I introduced you to a short word that is surprisingly complicated to use: "get." As I explained, "get" has seven meanings. Of course, those are just the meanings of "get" when it is being used on its own. "Get" is also used in quite a few phrasal verbs. These phrasal verbs have completely different meanings from the seven uses of "get" in my previous post. Below is a list of several common phrasal verbs with "get." The list includes definitions and example sentences.

Get across:
To teach or transmit information or an idea
Example use: The professor tried to get his ideas across in his lecture.
Get in:
To arrive at a destination or specific location, especially a workplace
Example use: I came to work at 8am, but my boss didn't get in until 9.
Get off:
Definition 1: To remove something by pushing it or pulling it away from a surface or object
Example use: I got my hat off and realized there's a spider in my hair! Get the spider off!
Definition 2: To transmit a written message, by mail or electronically
Example use: I got off an application to an American university. A week later the director of admissions got off an email to me, telling me I'd been accepted.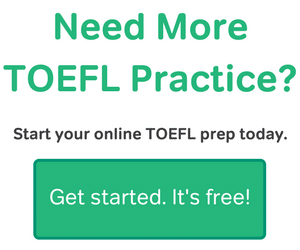 Get up:
Definition 1: To wake up or rise from a sitting/lying position.
Example use: Get up! It's time for breakfast. And when you're done with breakfast, get up from your chair and help me wash the dishes.
Definition 2: To gather or acquire something you need in order to accomplish a goal or task
Example use:  If he doesn't get up the courage to ask his boss for a pay increase, he won't be able to get up the money to buy a house
Get ahead:
To make progress, especially to make progress more quickly than expected
Example use: I am getting ahead on my homework. I may finish my term paper early.
Get away with:
To do something wrong without being discovered and/or punished
Example use: If you try to cheat in the card game, you won't get away with it. Someone will notice, and you will be forced to leave the game.
Get down to:
To begin doing something important, or to begin discussing something important
Example use: Now that we've briefly discussed Russia's role in World War II, let's get down to Russia's current military situation. After this lecture, you'll need to get down to studying for your midterm exam right away.
Get through:
To complete a task or finish experiencing something
Example use: I got all the way through graduate school. I can certainly get through finishing a simple two-page report!
Get to:
To be able to do something, or to be permitted to do something
Example use: Now that school is done, I get to go on summer vacation. Since my parents are on a cruise, I'll get to stay alone at their house all through June.
Like "get" itself, the phrasal verbs above are used most often in informal, spoken English. You will occasionally hear "get" phrasal verbs in lectures you listen to on the TOEFL. These kinds of phrasal verbs appear even more often in audio tracks of conversations. In my next post on "get," we'll look at some examples of "get" and phrasal verbs with "get" in real TOEFL materials.
Most Popular Resources