The Magoosh TOEFL Blog has just concluded a series of posts that give all of the different word forms for the hard words in the Magoosh TOEFL Vocabulary PDF.
In our next series of vocabulary tutorials, we'll focus a lot on one of the themes form our "Hard Words" series—the idea of different word forms. Many words in English can be changed slightly to become a different part of speech. This change usually happens by adding or altering a suffix—a small word piece that goes at the end of a root word.
To get you warmed up for this upcoming series, here are three comic strips featuring variations of words that are common in academic English. These comics were originally created for the ESL program at the University of Wisconsin-Eau Claire. Some all new word form lists and word-form comics—just for you Magooshers—will be coming to this blog very shortly as I roll out the new vocabulary series. Don't miss it! And enjoy these warmup comic strips in mean time.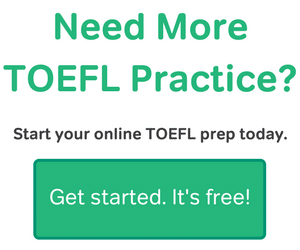 implement (verb), implementation (noun)
grant (verb), grant (noun)
negativity (noun), negate (verb), negative (adjective), negation (noun), negatively (adverb)
Most Popular Resources