Photo by Chris & Karen Highland
ESL students can get very frustrated when they make mistakes. But a lot of that frustration lifts when students are able to understand their mistakes. So one of the main jobs of an ESL teacher is to de-mystify mistakes for students.
Help students understand the way that their first language influences their use of English
So what causes ESL students to make language mistakes? One of the biggest causes is interference from their native languages. Language learners tend to take the rules of their first language and incorrectly apply those rules to their second language. To give an example, Korean students often confuse the "r" and "l" sounds in TOEFL Listening and Speaking. This is because those two sounds are interchangeable in the Korean language. And native German speakers are more likely to have comma splices in their writing; in written German, it's acceptable to use a comma between two complete sentences instead of a semicolon or period. And there are other examples from every language. This problem is so common, there's even a name for this in TESOL pedagogy– L1 Interference.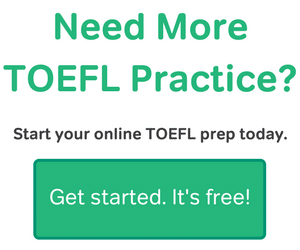 Help students recognize common mistakes in writing
It's also important to help ESL students understand that certain writing mistakes are made by all English users. Native English speakers and non-native speakers alike make similar mistakes in academic writing. Poor written grammar, disorganized arguments, and overly-informal language are mistakes in general writing skills, and are not necessarily a result of L1 interference. For these kinds of mistakes, you want to show students that there are fundamental differences between writing and speech, in English and in all languages. And you want to help them see that organizing a lengthy piece of writing is difficult, but that this skill can be mastered.
Help students understand the cultural basis for certain language mistakes
So far we've covered mistakes rooted in students' first languages and mistakes that arise in the writing process. Next, we'll look at culturally based mistakes.
ESL students can struggle with listening or reading comprehension when they don't understand the culture of the speaker or writer. A student from a tropical nation may really struggle with a reading passage about winter sports and activities. Terms such as "snowball fight," "toboggan," or "blizzard" can be unfamiliar. And for someone from a country that doesn't have winter, a description of a winter scene can simply be disorienting and alien. Similarly, students from cultures where marriage is arranged may really struggle to understand a talk about American courtship and dating.
Students can have cultural struggles when they produce their own English as well. To give one example, in Japanese culture, if someone's age is significantly different form your own, you would probably not refer to them as a "friend," even if you have a warm relationship with them. So if a Japanese student is asked to write or speak about older or younger friends, the English use of the term "friend" might cause cultural confusion.
To help you students understand their own cultural mistakes in the ESL classroom, you as a teacher need to be mindful of your students' cultures. Do what you can to educate yourself on the home countries and home cultures of all of your students. Make an effort to recognize, investigate, and correctly address cultural language mistakes in your classroom.
Most Popular Resources