The November 2022 LSAT is officially a remote LSAT! The at-home, remotely proctored November LSAT test date is your last chance to take the LSAT in 2022.
In this post, we'll take a look at key information you need about the remote November LSAT!
The November LSAT
LSAC announced that they would continue to administer the LSAT remotely through at least June 2023. This comes along with additional changes to the remote format that will start in August 2022, including the return of the unscored section and a break between the second and third sections of the exam.
November LSAT Dates
The November LSAT will be available the week of November 13, 2022. The primary test dates are:
Friday, November 11, 2022
Saturday, November 12, 2022
However, if you have been approved to take the LSAT on paper because of your accommodations, the test date will be Tuesday, November 15.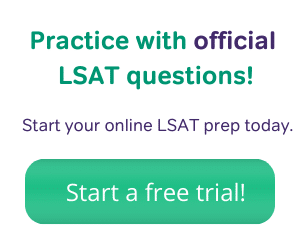 November LSAT Score Release Dates
You'll be able to get your November LSAT scores via your LSAC account on Wednesday, November 30, 2022.
In order to receive your scores, you must have completed the LSAT Writing sample. To accommodate this, LSAT will open the Writing section eight days prior to the test–so you can take the writing section at your convenience, just remember that you need to finish it before you'll get your scores.
You can also sign up for a "score preview" of your November test results. The name of this option is a little bit misleading–you won't get your scores any earlier than other test takers. Instead, the "score preview" gives you six days after LSAT scores are released to choose whether you want to keep your scores or cancel them. If you do not choose within six days, your scores are retained and get sent to schools. This service costs $45 if you sign up before your test and $75 after testing has finished (if you have a fee waiver, don't worry–you'll get this option automatically)!
Registration (and Auto-Registration)
If you have not already registered for the November LSAT, the deadline is Thursday, September 29, 2022. This is also the deadline to request accommodations or assistance.
November LSAT Cost
The fees for the November LSAT are the same as for an in-person LSAT. Plan on spending around $200 for test registration, if you haven't already registered for the November exam.
Upcoming LSAT Dates
If you don't want to (or can't) take the remote November LSAT, you'll have to wait until January 2022 to take the LSAT. But keep in mind that this won't get you out of the remote aspect of the exam, as all LSATs through June 2022 will be administered remotely.
Takeaway
The deadline to register for the November LSAT is coming up soon. Take the time now to decide if the November LSAT is right for you by:
Determining your starting LSAT score based on a practice test;
Setting your goal score based on your target law schools; and
Establishing how much time you need, and how much time you actually have, to dedicate to LSAT prep.
Once you go through these steps, you'll feel confident making your decision on which LSAT test date is right for you.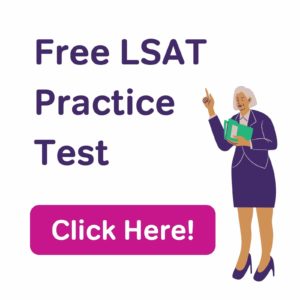 Whenever you decide to take the LSAT, remember the key to getting your best score on the LSAT is making sure you have sufficient time to prepare.
By the way, sign up for our 1 Week Free Trial to try out Magoosh LSAT Prep!
Most Popular Resources