Uh oh—a science passage! So many words, so little time!  Well, rest easy. You won't stress after you learn these top five tips for acing LSAT Reading Comprehension.
As you've probably already figured out, reading for the LSAT is a lot different than any other reading you've done. To make sure you have enough time to read and answer everything, you really only have about three minutes to read each passage. You have to work quickly.  
You've already learned about what the LSAT covers, so let's briefly review the structure of the Reading Comprehension section. There are four passages in each Reading Comprehension section, including three single passages and one set of dual passages. For the dual passage question, you'll be asked to compare two passages in order to answer the questions. Each passage is followed by five to eight questions.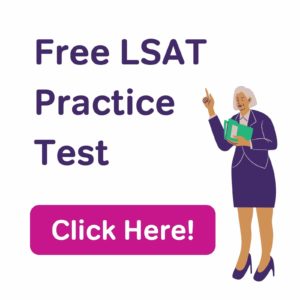 You have to read carefully and efficiently to get through each passage and all of the questions in just 35 minutes. So let's get started with the tips that will help you ace Reading Comprehension.
The Top 5 LSAT Reading Comprehension Tips
1. Pick Your Passage Order

.




Skim the passages quickly

and decide the order you'd like to answer them. Reading Comprehension passages cover a variety of topics, but you can expect to see a passage on biological and physical sciences, social sciences, arts and humanities, and law.





Many pre-law students like to save the science passage for last so they can start with passages they are more familiar with, while others like to start with the shortest passage in the section. Use your judgment to pick the passage that appears to be easiest.





As you're getting started, you may not know which passages are the most complex or the easiest for you. That's okay. As you're practicing, you'll start to develop a sense of which passages are you can manage more quickly. And by the time you're sitting down and taking the real LSAT, you'll have no trouble picking your passage order.





Choosing the order in which you will tackle the passages puts you in charge and maximizes your point potential. You want to get started with the easier passages so you can get points right away and not get derailed by anything too complex. Always remember that every question is worth the same amount of points, so it is important to start collecting points as quickly as possible!
2. Summarize as you go

.




After each paragraph you read, jot a quick summary in the margin. This helpful note will allow you to find the paragraph you need when you're answering a question, ensuring you don't lose precious seconds re-reading the whole passage! These summary notes might be hard at first, but they will get easier and more accurate the more you practice. (Added bonus: this new skill of yours will come in handy during your first year of law school when the reading will be nonstop!)





Your goal is to

actively read every passage

so you don't miss anything crucial to understanding the content and answering the questions. While you only have about three minutes to read the passage, this isn't an excuse to miss anything. Instead, you have to train yourself through lots of practice to read quickly but actively, making these notes in the margins.
3. Pick your order—again!


Once you've read a passage, glance at the questions that follow. Quickly number which question you'll answer first, second, etc. This essential step will save you time since it allows you to answer the shortest question first.





The test is often designed to place the longest and hardest question first, but don't be fooled and find yourself stuck. Instead, start with the shortest question before moving on to the harder, longer questions. While you're on to the second or third question, those who didn't study with Magoosh will still be stuck on question one. Look at you go, picking up points!  
4. Understand the Question.


Just like in the Logical Reasoning section,

identifying the question type

is essential to how to answer the question. Once you've identified the question type, you can determine your approach to answering the question. For example, if the question asks you specifically about what the author wrote, go back to the passage and reference the exact text. This is where your summary notes in the margin will come in handy

—

you'll be able to get to the spot in the text where the author talks about the very point you're looking for in no time at all!





Keep moving through the questions with the same approach and never be afraid to save a question to come back to answer later. If you ever find yourself really stuck, remember to start with eliminating answer choices that are clearly wrong. This approach can help you find the right answer even when that seems impossible at the start. You should always be actively moving through the LSAT and eliminating wrong answer choices

—

this is a very effective way to keep your momentum. Try not to spend more than a couple of minutes on any particular question. Your goal is to move on and get as many points as you can!
5. Repeat!
Once you've selected and tackled the easiest passage, take a deep breath and then move on to the next passage and do it again! Start with actively reading the passage, take notes in the margins, and then tackle the questions by first choosing the order you will approach them, and then responding appropriately based on the question type.

That's it. You're now a point-generating machine on LSAT Reading Comprehension! But remember, there's always room to improve your Reading Comprehension score, so be sure to practice this strategy (like on a free LSAT practice test!) until it becomes second nature.  You can find sample Reading Comprehension passages and answers with full explanations on the LSAC site.

How to gain the most points on LSAT Reading Comprehension
Remember:

Pick your passage order

Summarize as you go

Pick your order

—

again!

Understand the question

Repeat!
So, what are you waiting for? Start practicing your Reading Comprehension skills and increase your LSAT score today!