How to Send Your IELTS Scores
IELTS scores are available about 13 days after the test day. You can preview your score online and your Test Report Form (TRF) will be sent to you by mail. If you aren't satisfied with the score, you may consider retaking the test. Or, maybe it's time to find a better IELTS prep option than what you've been relying on. If it is a good score, you can send your score to universities by following the instructions below!
1.Choose universities
You can request up to five additional TRFs sending to five different universities or institutions free of charge within one month from the test date. If you request more than five TRFs, you would pay extra fees for extra copies. If you request additional TRFs after one month from the test date, you need to pay for each copy. Just make a list of your preferred schools. Check whether your IELTS score meets their requirement and decide how many universities you would like to apply to.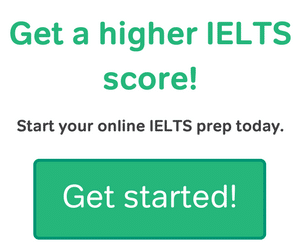 2. Request score sending
There are two ways to request IELTS score sending. You can request during the registration process or after receiving your score. If you prefer making the request during registration, provide university names and addresses when booking a test on the test center website or fill out the application form with 5 universities and send it to the nearest test center. In this case, universities may receive your score earlier than you do. Sound scary? Therefore, I recommend making the request after getting your score. If you have taken IELTS multiple times, you can send the best score! Login to the website of IELTS test center where you take the test such as UK, India and Hong Kong. Then find Apply for additional TRFs at the left-most side of your result page and fill out application forms online.
3. Choose delivery method
You can send your score by either electronic score report delivery or paper TRF delivery. Before choosing a score delivery method, check the official website of your dream universities and make sure which method they accept. You also have to pay for courier or regular delivery if you send paper TRFs. I strongly recommend choosing courier delivery such as DHL rather than regular delivery because couriers can better track your shipment and confirm it was delivered.
4. Submit and pay
Now you can submit your application and pay for it.  In most cases, universities can receive your electronic score report in five business days and paper score report in five to ten business days.
Though the process sounds a little bit complicated, it is a necessary step of international college application. Don't forget to send your scores before application deadlines and prepare everything in advance!
Most Popular Resources