You may ask yourself, "How can I practice reading IELTS passages and questions?" Look no further, my friend. This post is a great place to start if you want to take an IELTS Reading practice test!
In the sections below, I'm going to give you links to full IELTS Reading sections for both IELTS Academic and IELTS General Training. These practice materials come from reputable sources: official IELTS websites, and Magoosh itself. Then after that, I'll give you some bonus resources as well.
IELTS Reading Practice Tests From Magoosh
Magoosh offers two free full-length IELTS Reading sections: an IELTS Academic Reading practice test and an IELTS General Reading practice test.
IELTS Academic Reading Practice Test
Magoosh's IELTS Academic Reading practice section comes in video format, as a simulated timed test with all of the questions displaying onscreen. You can pause the video if you need more time, or leave the video running if you want to practice under timed conditions.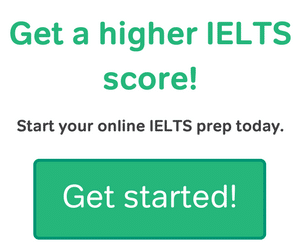 IELTS General Reading Practice Test
Our practice section for IELTS General Training Reading (PDF) mimics the paper format of the exam rather than the onscreen one. But this PDF practice test does have a video component. When you get to the answer key at the end of the test, you can click for video explanations of the answers.
Official IELTS Reading Practice Tests
British Council
The British Council website offers both an IELTS Academic and IELTS General Reading practice test… two of each in fact. Note that these Reading practice sections are part of larger full-length free IELTS practice tests from the BC.
Cambridge IELTS
Cambridge, the company that publishes the official IELTS preparation books, offers some free PDF excerpts of their print tests online.
IELTS.org
IELTS IDP
IELTS IDP, one of the other official sponsors of the IELTS, offers an IELTS Academic Reading Practice test for the IELTS CDT (computer delivered test).
Additional IELTS Reading Practice
In addition to the full IELTS practice reading tests I linked above, here are some sources for extra practice. Most of these sources are not full Reading practice tests, but rather smaller sets of questions.
Quality Reading Materials for Daily Practice
It's important to build a broader base of English Reading skills. Don't just focus on IELTS Reading passages alone!
For other quality reading materials, we'll want to read newspapers and magazines to focus on cultivating our general reading skills. In particular, we'll want to focus on publications with high editorial standards. These resources are excellent sources for growing our vocabulary, learning the grammatical ropes, and increasing our reading pace. Plus, unlike practice materials, it's nigh impossible to exhaust all available reading materials.
Here's a great set of reading resources that you can use:
Frequently reading from these sorts of quality reading materials will build out the foundations of your reading skills on which you can effectively build in test strategies.
The IELTS Reading "Big Picture"
Instruction, tips and tricks are as important as practice. To learn about all of the finer points of the IELTS Reading section, check out Magoosh's Complete Guide to IELTS Reading. Happy studying!
Most Popular Resources