If you're looking for a free IELTS Listening practice test online, you've come to the right place. In fact, this post gives you more than just one free IELTS Listening mock test. Below, you'll get five tests to sharpen your Listening skills: two from Magoosh and three official practice IELTS Listening sections. Since the Listening test is the same for IELTS Academic or IELTS General Training, these tests are suitable for any IELTS test format!
Instructions on How to Score Each IELTS Listening Mock Test
1. Choose any test below and complete the four parts in the order they are numbered or displayed. Write your answers on a piece of paper (ideally with pencil), or on this blank answer sheet.
2. After you finish an IELTS Listening mock test, check the answer key and note the number of questions you missed.
3. At the end of the test, use Magoosh's IELTS Score Calculator tool. You can check the "Listening Raw to Band Score Conversion" table to estimate your IELTS test results based on your raw score.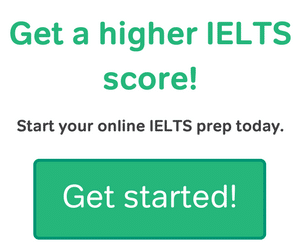 Magoosh IELTS Listening Practice Sections (Two Tests)
Our lead IELTS instructor Eliot has made a video IELTS Listening practice test with an on-screen timer. This sample test is great for helping you keep track of your pace during the test. And the video is your best experience if you're taking IELTS on Computer since it resembles that version of the IELTS.
If you're one of the many IELTS test takers who is still taking IELTS on paper rather than via computer, we've still got you covered. We have a full free IELTS practice test in PDF. Whether you print it out or take it onscreen, it'll give you a sense of what the traditional (and still widely available) IELTS feels like.
Now, I know you're here for Listening, not a full practice test. So if you just want to complete the IELTS Listening practice test portion, click on Magoosh's mock IELTS PDF and go to pages 5 through 15.
Official IELTS Listening Practice Tests Online
The official makers of the IELTS offer tons of great IELTS prep through each official IELTS website. This is the most authentic, best preparation material for the test. Below is a roundup of all of those website's full free IELTS Listening practice tests online.
British Council Listening Mock Tests
Note that the British Council's two IELTS Listening practice tests are part of the full-length IELTS exams offered on their site. Take the full tests if you'd prefer, or click the links below to access the separate recordings and pages for the Listening mock tests only.
British Council Practice Test 1
British Council Practice Test 2
IELTS.org Listening Practice Section
Like the British Council IELTS Listening practice tests, this official IELTS Listening section is part of a larger complete mock IELTS. Click the following MP3 audio files, question paper, and separate answer sheet to take just the Listening section:
Additional Free IELTS Listening Practice Tests Online
At the beginning of this post, I promised you five full-length IELTS Listening mock tests. Now that I've shown you those, I have some additional partial IELTS Listening mock tests. In the links below, you can access shorter sample tasks for IELTS Listening.
Final Thoughts and More Listening Prep
Each IELTS Listening mock test above is a really valuable part of your IELTS study plan. This is especially true of the complete IELTS Listening mock tests. But don't just go through practice sets. To really excel at the IELTS Listening section, you'll want to know everything you can about IELTS Listening. As you continue to tackle Listening, Magoosh's Complete Guide to IELTS Listening is a great foundation for your knowledge.
And remember, Listening is just the first section. Following IELTS Listening, there's Reading, and then Writing Task 1, the Task 2 essay, and finally the IELTS Speaking test. For video lessons on the whole test, a full variety of tasks for the whole IELTS, and access to full-length tests (General Training tests or Academic), consider a subscription to Magoosh IELTS.
Most Popular Resources