If you're reading this, it probably means that it's almost time for you to take the SAT. It also probably means that you might be freaking out just a little bit. But no worries! Whether you're a week, a few short days, or a day away from taking the Big Test, here are some things you can do to make sure your test-taking experience is as optimal and stress-free as possible. And the best thing is that so many of these tips you can incorporate in your daily life in order to be an awesome human being period 🙂

Take one last practice test
If you have a week to a few days before the real thing, a last SAT practice test can be a good gauge to see which topics you should spend the most brushing up on during these final days. Try not to feel nervous about your results and even if you don't get your target practice score, keep thinking positively while working on your weaknesses and incorporating as many as these tips as possible, which go beyond studying, but can still help you increase your score in these last few moments nonetheless.
Do some practice questions
Luckily, the best thing you can do so that you're at your best for SAT test day is not to cram and spend every waking moment studying. It's still a good idea, though, to do a few practice problems during the week of your test. Whether you're studying with Magoosh or with another resource, carve out 30 minutes to an hour for working on and reviewing practice problems on all sections, specifically focusing on questions types and topics that have given you the most trouble in the past.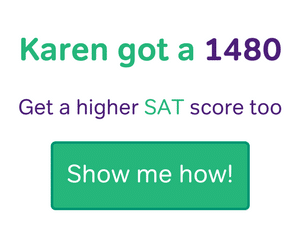 Exercise 
Put down that book (or computer) and go for a run! Exercise during this week brings a whole bevy of benefits specific to your SAT needs. You can even incorporate some light-intensity exercise while you're hitting the books to better retain and recall information. Who'da thunk it??
Eat right
There are plenty of foods you can eat during the days before your test that are rich in nutrients and are linked to improved brain activity. Make sure that you eat a hearty, protein-filled breakfast on the day of the test and lay off the caffeine if you're not already hooked!
Meditate
You may laugh and think it's silly, but meditation is actually linked to improved test scores. Here are some guided meditations to help you get started ~on your journey to inner peace and otherworldly SAT scores~ [Insert floaty meditation voice here].

The night before….
Relax
You might want to do a few light practice problems (definitely not a full-length practice test) the night before, but consider this your free night. Fill this time with cute videos if you want (they'll actually help you focus on test day). You earned it!


Get everything ready
Make sure you set aside everything you'll need for SAT test day the night before so that you won't have to worry about the morning of when you're groggy or anxious. Get a comfy-but-not-too-comfy outfit ready and a bag full of the following:
SAT Admission ticket

Acceptable photo ID

A few non-mechanical sharpened #2 pencils (with good erasers)

Watch (preferably analog but if digital, make extra sure that your alarm is off)

Calculator with new batteries

Snacks

Bottle of water
Although it's advised that you leave your phone at home, if you need to bring it to the testing center, triple and quadruple check that it is off off off before you take your test. If your phone goes off during the test, you will likely be sent home and your scores invalidated.
Set multiple alarms
This may just be the most important test you'll have taken in your life at this point. The last thing you'll want to do is oversleep. Make sure you also give yourself ample time to wake up for a good breakfast.
Sleep early and sleep tight
As a matter of fact, you'll probably want to spend the entire week before the SAT making sure that you're going to sleep early and staying well-rested. You can choose to spend the time before going to bed doing some practice problems or reviewing formulas or strategies that will particularly help you on the test, which can also improve recall, but make sure you do so in a timely manner. The most counterproductive thing you can do is sacrifice those minimum 8 hours in favor of cramming—just don't do it!!! 
Anything else?
We covered some of this already, but check out our nifty infographic for some more unexpected yet fun suggestions on proven methods to stay on top of your mental game and thereby improve your score. Best of luck and know that you've got this!