Do you love Magoosh? If so, refer your friends and you will be handsomely rewarded. We will send you a $10 Visa gift card for each friend of yours that also buys a paid account (GRE or GMAT; Math, Verbal, Premium, or 30-day–it doesn't matter what kind of subscription, as long as it's a paid one!).  We've always had a referral program, but now it's new and improved. 🙂 Here's how to refer your friends:
1. Log in to your premium Magoosh account. (You can't earn gift cards if you don't have a paid account).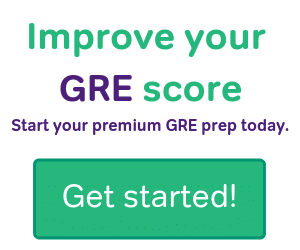 2. Click on the 'Account' drop-down tab on the upper right hand corner of your Dashboard. Then, click "Refer a friend." It looks like this:
3. On the next page, you'll find your unique referral link. Just share this link with your friends and you're good to go!
4. Once your friend purchases, you will receive a confirmation email. Shortly after, we will send you the gift card via email.
PS. You MUST use the referral link to get rewards. 
PPS. If your account has expired but you still want to refer a friend, your referral link will still work!