As of April 14, 2020, GRE accommodations will be available to students taking the GRE at home.
The maker of the GRE, Educational Testing Services (ETS), provides a number of GRE testing accommodations for students with learning disabilities or test-taking limitations. These include things such as additional time and Braille tests. However, in order to be eligible for this service, students must apply for GRE accommodations before signing up for their test. This can be done through ETS Disability Services.
By providing these GRE testing accommodations to students, ETS makes the standardized test more accessible. However, just because these ETS GRE accommodations are offered, that doesn't mean that the approval process is straightforward. Students are required to submit a plethora of supporting documentation, and if the student does obtain approval, surprises may still surface on test day.
Read on for answers to your questions about the GRE and related testing accommodations!
Table of Contents
What kinds of GRE accommodations can I receive from ETS Disability Services?
Some of the more commonly requested GRE test accommodations from ETS Disabilities include:
Screen magnification
Selectable background and foreground colors
Braille
Oral interpreter
Sign Language interpreter
Large print (test book and/or answer sheet)
Recorded audio
Human reader
Extra time on the GRE test
Extra breaks (another helpful form of GRE extended time!)
How to Request GRE Accommodations
Identify the specific accommodations that you need and will apply for
Collect documentation of your disability (examples here)
Complete paperwork required by filling out the Testing Accommodations Request Form. This can be done by logging into your ETS account. You'll find specific instructions on how to log in and fill out the form in the ETS Disabilities Bulletin Supplement.
Register! Don't forget that you have to apply before you register for the test. Once your accommodation is approved, ETS Disability Services will send you info on how to register.
Make sure to allow six weeks for a decision
If you are registering with any testing accommodations, you cannot do this directly on the ETS website. You will need to do this through ETS Disability Services, and applying for a test this way makes the process even more time-sensitive, as only certain testing locations are equipped to handle various accommodations.
For example, some test centers cannot offer their students a "private" room for testing, while others do not have sufficient proctors to monitor a student who needs 100% extra time.
For the most up-to-date information on test accommodations, visit the ETS Disabilities website.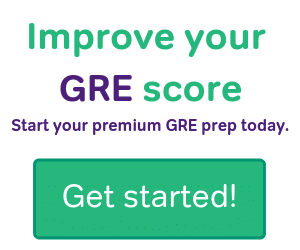 The Approval Process
If you plan to apply for GRE accommodations, make sure to apply early! It will take some time to assemble disability documentation (e.g., from your health provider) and for ETS to conduct a documentation review and make a decision. If you need to submit additional documentation, that can take even more time.
You don't want to do this at the last minute while trying to also finish your graduate program applications!
For one Magoosh student, it took 6 weeks to get approval from ETS Disability Services; ETS typically quotes 4-6 weeks of lag time between receiving documentation and making their decision. Once he received approval for 50% extended time on test day, he scheduled his test through ETS GRE Disability Services. This Magoosh student was forced to schedule 2+ months out, which he didn't know about and caused him extra frustration.


Additional Information and Forms
ETS Disability Services: GRE Contact Information
Online
You can apply for GRE testing accommodations, view approved GRE special accommodations, and view test appointments online in your ETS Account. To do so, log into your ETS Account, click on "GRE Accommodation Status/New Request" under the "Test Takers with Disabilities or Health-Related Needs" section on the main home page and follow the instructions.
Email:
[email protected] (for registration)
[email protected] (for general questions)
Phone
1-866-387-8602 (toll free number, usable in the U.S., Canada, and U.S. overseas territories)
1-609-771-7780 (for use outside of the U.S., Canada, and U.S. territories)
Mail:
ETS Disability Services
P.O. Box 6054
Princeton, NJ 08541-6054 USA
Courier Service:
ETS Disability Services
225 Phillips Boulevard
Ewing, NJ 08628-1426 USA
Can admissions see that my GRE was under accommodation?
In most cases, graduate schools will not see that you took the GRE with accommodations. ETS does not "flag" scores for testers who receive accommodations in most cases. However, they do state that in rare instances, they will flag scores using the term nonstandard administration . This happens "only if the test is significantly altered." The best way to find out if this applies to your test accommodations is to reach out and discuss it with ETS Disability Services.


Can I use Magoosh to simulate GRE accommodations?
Yes! To set up GRE extra time on your practice tests, comparable to what you'd get from ETS Disability Services on test day, go to the Account tab on the upper right and choose Profile:
Then select the green Edit Account Information button on the bottom left:
And then select the time change you want:
A Final Word
If you're worried that you won't be able to take the GRE due to disabilities or health needs, the ETS has many types of GRE testing accommodations to assist you with the process. However, because the process of applying for these GRE testing accommodations can take a while, it's best to prepare well in advance of your test date. By starting a few months ahead of time, you can ensure that you'll get the support you need from ETS GRE accommodations, so you can achieve your best score!