This post was contributed by Meena Dorr, Director of Corporate Relations for MBA@UNC and originally posted here.
Choosing where to earn your MBA is one of the most important decisions of your professional career.
Part of that decision will be how to finance your studies, as you consider your options, don't forget to look within your own company.
Employers have a vested interest in making sure that their employees develop the knowledge, functional expertise and leadership skills to perform at high-levels. By earning your MBA, you can become a high-performing leader in your company who adds value by achieving results.
In fact, many companies sponsor high potential students in MBA programs as part of their employee retention strategy. Investigate if your firm has a tuition assistance program. Benefits can range from hundreds of dollars to tens of thousands of dollars annually. If your company doesn't have a formal tuition assistance program, you might be able to convince your management to partially or fully fund your education if you present a compelling case.
Below are some tips to get you prepared for the "ask."
Do your homework
Before presenting the subject of MBA sponsorship to your supervisor, find out how your company typically handles these requests.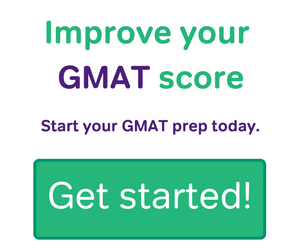 1. Contact human recourses to find out if tuition reimbursement, official sponsorship or scholarship programs already exist and what procedures are in place.
2. If your company does not have an established policy, network informally with other employees who have earned advanced degrees while working to learn whether they requested and/or received sponsorship.
Outline the costs and benefits
Your proposal for corporate sponsorship should outline the costs and benefits of you earning an MBA.
1. Include how the MBA degree will add value to your company.
2. Leverage your previous accomplishments, proven loyalty and genuine aspiration to continue to serve the business.
3. Your proposal should be formal and well thought-out, outlining the support you will need and the return your employer can reasonably expect.
Preparing your request
Corporate sponsorship is a long-term business arrangement that requires significant commitment from you and your employer. Your proposal should be:
1. Specific, concrete and professional.
2. Specific to the MBA program you want to attend, accompanied with thorough research of the program.
Consider including:
How much tuition and related costs you are asking the company to pay
How much work time off you will need for classes/residencies, team projects  and educational travel
Which classes and class projects will relate to your professional work
An understanding of the curriculum's specific relevance to your position
How long you will commit to staying with the company after completing your MBA
Whether you expect a raise or promotion after completing the program
Negotiation
Your employer might want to negotiate the terms you offer in your proposal. The company will probably add stipulations to protect itself. Such stipulations might include: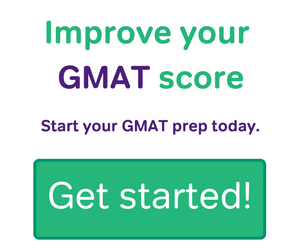 Minimum grade performance on all courses
Maintaining a certain level of job performance
Terms if you don't finish your degree or violate the agreement
In general, an offer of funding from your employer is an extremely positive development, but  make sure that you understand the terms clearly, that they align with your career goals and how they will impact you if unexpected problems arise.
Don't forget about Uncle Sam
Make sure you understand the IRS rules for Employer-Provided Education Assistance.  Currently, if an employer pays educational benefits over $5,250 annually, you might have to pay income tax. Your employer should include in your wages (Form W-2, box 1) the amount that you must include in income. Talk with your HR department for details.
In the end, you must do your research. As you investigate options for financing your MBA, be sure to explore if you are eligible for grants, fellowships, scholarships, veterans' benefits and student loan programs.
About Meena Dorr: Meena is director of corporate relations for MBA@UNC. She previously served director of corporate relations and managing director the Center for Technology, Entertainment and Media at Duke University's Fuqua School of Business. Meena started her management career as a strategy consultant for Accenture and then moved into high-technology marketing for Dell Computers. She has an MBA in marketing and finance from University of Chicago and BS in accounting from North Central College. This post was originally published here.