Greetings to our friends across the pond! In this post, we'll be covering everything you need to know to take the GMAT in the UK—including test centers, costs, and participating universities.
GMAT UK Test Centers
There are at least 11 GMAT test centers throughout the UK, located in the following cities:
England

Crawley
London
Reading
Salford (Greater Manchester)
Sutton Coldfield (Birmingham)
Watford
Wolverhampton
Testing dates vary by location, so you'll want to use MBA.com's Test Center Locator tool to identify which locations and days work best for you. Of these centers, only the Belfast location offers weekend testing. All other locations are weekday only. To avoid stress come exam day, we recommend scouting out your GMAT test location beforehand.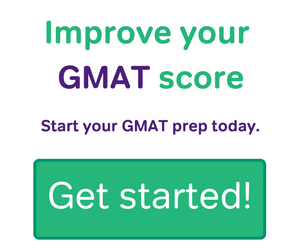 GMAT UK Costs and Fees
Once you've found a day that works for you, you'll need to pay a registration fee of £225 GBP (around $290 as of February 2020), not including VAT.
If it any point you discover that you need to reschedule, make sure to do it ASAP! As long as you reschedule more than sixty days out from your original date, you'll only need to pay £45. Attempting to reschedule after this window will cost you £85 if you reschedule 15-60 days for the test, and £125 in the two weeks leading up to the test. You also can't reschedule at all with less than 24 hour notice.
Likewise, if you need to cancel your GMAT registration, make sure you do so as early as possible! Cancelling more than 60 days out will net you a refund of £85; the 15-60 day cancellation window gets you a £70 refund. At 14 days or less, you get £45 back (not much, but it's better than nothing!). There will be no refunds for rescheduling within 24 hours of the originally scheduled test date (ouch!).
GMAT Score Reports in the UK
On your test day, you will be able to send five free score reports to five institutions anywhere in the world. You can use MBA.com's Program Locator to find eligible institutions, or check out this list of the most popular programs. If you need to request any additional score reports, expect to pay $35 US for each report. (Oddly, additional score report fees are listed in USD, even though nearly all other fees are in GBP.)
Students interested in retaking the exam may want to purchase an Enhanced Score Report (ESR) for themselves, which contains detailed information about each subsection of the test. The fee for the ESR is £24.
GMAT UK Universities
Nearly 100 different institutions in the UK accept GMAT scores. To see the full list, scroll down to 'United Kingdom' on GMAC's page GMAT Accepting Programs Around the World.
Some of the most prestigious UK programs can be found below, along with their average score as reported by GMAC's program comparison tool.

| Program Name | Avg. GMAT Score |
| --- | --- |
| Alliance Manchester Business School - Manchester University | 640 |
| Cass Business School - City University London | 650 |
| Cranfield School of Management - Cranfield University | 680 |
| Imperial College Business School - Imperial College London | 647 |
| Judge Business School - University of Cambridge | 690 |
| London Business School | 700 |
| Said Business School - University of Oxford | 692 |
| Warwick Business School - University of Warwick | 667 |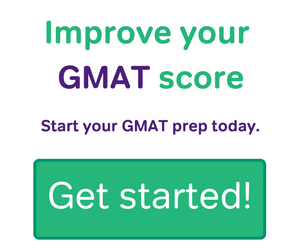 Your Next Steps
First if you'd like even more information, check out this handy PDF from our friends at Newcastle University. If you're determined to take the GMAT, you can begin the process by following these four simple steps: