If you've already completed your undergraduate college degree and are looking to further explore your educational and career options, it could be worth considering a post-baccalaureate (post-bacc) studies program. A number of colleges and universities give students who have already earned college degrees the opportunity to further take advantage of educational classes and credits.
A post-bacc studies program can help you prepare for another degree (whether at the bachelor's or advanced level) while expanding your professional knowledge. You can also use the time during your post-bacc studies program to explore areas of interest to you. It can be a rewarding year or two for educational and personal growth!
What do post-bacc studies specifically enable you to do?
Tap into resources
When you enroll in post-bacc studies, you'll often have access to the school's full range of academic resources, like libraries and tutoring services. You might also be eligible to join on-campus clubs and organizations. Some schools provide students enrolled in post-bacc studies an advisor to help them take advantage of the resources available.
Prepare for graduate or professional school
If you're considering another degree, a post-baccalaureate studies program can help show admissions officers that you're prepared for that next academic level. Some graduate and professional schools will require you to fulfill course prerequisites before applying for admission. If you haven't previously taken those courses, a post-baccalaureate studies program will give you the fundamental skills and knowledge you need to succeed in your next academic journey.
You'll also have the chance to establish relationships with professors and students who support you in your educational and professional goals. Faculty recommendations from your time as a post-bacc student can go a long way toward supporting your candidacy for graduate school.
Keep your skills current
Some students apply to post-bacc programs to make a career switch or renew their knowledge in a field. By enrolling in post-baccalaureate studies, you'll be able to stay up-to-date with your educational and professional development.
Follow your interests
You don't need to have specific goals in mind to look at a post-baccalaureate studies program. If you simply love learning and want to pick up a new skill or area of expertise, a post-bacc program can help you delve further into specific subjects you're personally interested in.
---
About the Author: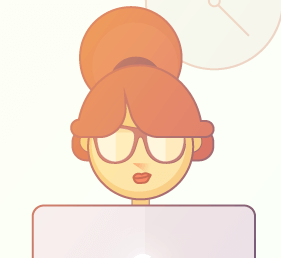 Catherine supports Magoosh's future grad school students by unlocking tricks of the test prep and application trade. Catherine spends her free time checking out local farmer's markets, reading food and lifestyle blogs, and watching Bravo. She is forever in search of the best Mexican and Italian food in any given city.