With thousands of students applying to college and grad school each year, there's no shortage of candidates for schools to choose from. But all those students represent a lot of healthy competition! How can you make your application stand out from the others in the pile?
One way to catch admissions officers' attention is to successfully take on challenges throughout either high school or college. Put yourself in the admissions officer's shoes. Imagine yourself sifting through a stack of applications, a Starbucks cup by your side. Today, you have two candidate files to review. The first candidate is June. June's professors vouch for her brilliance and say they've never met a smarter student, and she has a perfect 4.0 GPA. Even so, her academic record is filled with only lower-level classes. June has never taken a class past the 200-level.
The second candidate is Michelle, whose GPA is a little lower at 3.8. But Michelle has consistently taken the most demanding courseload, and she's even taken some graduate-level courses to gain more expertise. In Michelle's letter of recommendation, you learn that she's never been one to back down from a challenge. She displays motivation and initiative to expand her horizons.
Whose application folder would you be more interested in moving to the "yes" pile? You know that June is a capable student with a lot of potential, but she's always taken the easy route. Michelle has been successful while still reaching for the next level. Admissions officers always want to see evidence of determination and perseverance. When comparing the two candidates on these dimensions, Michelle is a stronger applicant than June. The challenges Michelle took on might have affected her GPA just a little, but her willingness to tackle tough classes more than balances out her GPA.
Moral of the story? Don't take the easiest classes. Don't ask for only the easy assignments. Admissions officers much prefer you take the opportunity to learn and grow, rather than to always stay in the world of "easy." Sign up for honors classes, or increase the rigor of your courseload. Push your boundaries, and schools will take notice!
---
About the Author: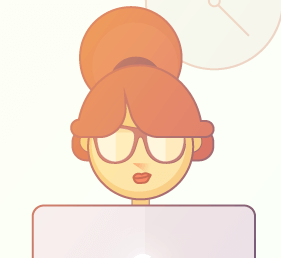 Catherine supports Magoosh's future grad school students by unlocking tricks of the test prep and application trade. Catherine spends her free time checking out local farmer's markets, reading food and lifestyle blogs, and watching Bravo. She is forever in search of the best Mexican and Italian food in any given city.
---