Are college and grad school rankings really the end-all, be-all that so many people make them out to be? Do they actually determine your future success? Or is all the talk about rankings just unsubstantiated hype?
The answer to this question is multi-faceted. First, think about what you'll be studying and what you plan to do with your degree. Rankings matter more for some careers and industries than others. Let's say you want to work in investment banking or consulting – these two industries are notoriously focused on name-brand prestige, so it would be smart to choose a highly-ranked school if you want to find your way into those fields.
The same advice generally applies if you want to find work in very competitive field, or any niche field that has many more job applicants than job openings.
Rankings can also influence your chances at landing a job in a popular city. New York and the Bay Area can typically choose from the cream of the job applicant crop. Highly-ranked schools often have well-established alumni networks and solid job placement rates in competitive cities, which can give you a boost if you're looking to locate to one of those markets.
For some career paths, rankings matter less. For example, computer science majors are in high demand, so rankings probably won't affect them much, as long as they can code and program. Engineers are also in short supply, so going to a lower-ranked school shouldn't be a setback.
Rankings also don't play much of a role in smaller, less-competitive cities. Employers in Wichita, Kansas will probably prefer to hire grads from Kansas State (ranked #146 by U.S. News) over Duke (ranked #8 by U.S. News). Think about where you plan to live and work in the future to assess how much value you should place in rankings.
Lastly, don't forget that there's a difference between undergraduate rankings and graduate or professional school rankings. Your graduate or professional school will carry greater relative importance when compared to your undergraduate school. That said, don't stress out too much over those ever-popular college rankings!
---
About the Author: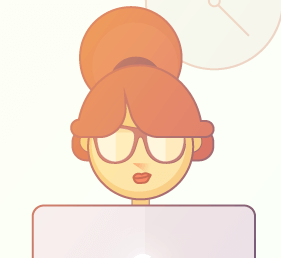 Catherine supports Magoosh's future grad school students by unlocking tricks of the test prep and application trade. Catherine spends her free time checking out local farmer's markets, reading food and lifestyle blogs, and watching Bravo. She is forever in search of the best Mexican and Italian food in any given city.
---