Not everyone is a great test taker, unfortunately. While we're here to help you build your confidence and provide you with the tools you need to improve your score, sometimes all that test prep just won't get your score to where you want it. So, what happens then?

1. Evaluate the situation.
Create a list of score ranges for the schools that you're interested in applying to. How far is your score from those schools' score medians? How far is your score from those schools' 25th percentile ranges? You might be just a few percentile points away from their average students. In that case, the situation probably isn't as bad as you thought. But if your score is considerably lower than schools' 25th percentile range, you will likely need to come up with a backup plan.

2. Retake the test.
Retaking the test is a drag, to be sure, but oftentimes a retake can be well worth the time and investment. If your chances of acceptance will go up drastically with an improved score, don't discount the retake option. Identify why your first test didn't go as well as planned, and let our Test Prep Experts know how Magoosh can help you refine your study plan.

3. Focus on other parts of your application.
Tell an awesome story through your personal statement or essay supplement. Write a memorable resume. Get standout letters of recommendation. Your test score represents just one part of your application, so there's no need to put all of your energy into the test. By strengthening other components that you have more control over, you can help make up for any weaknesses in your test score.

4. Write an addendum.
If sickness, injury, personal emergency, or another similar situation prevented you from performing your best on test day, you can write an addendum to submit along with your application materials. Keep the addendum concise and to the point.

5. Consider taking a different test.
Depending on the type of program you're applying to, you might be able to take a different test in lieu of the one that you're having trouble with. Some high school students perform better on the ACT than the SAT, for example. Some business schools accept both the GRE and the GMAT. A few weeks ago, the University of Arizona announced that its law school would begin accepting the GRE instead of the LSAT. Try taking a different test and see if you can score higher on the alternative.

6. Reassess your schools of interest.
There are plenty of great schools out there that have lower test score profiles. Rethink your original list of target schools and add a few schools where your test score will be competitive.
---
About the Author: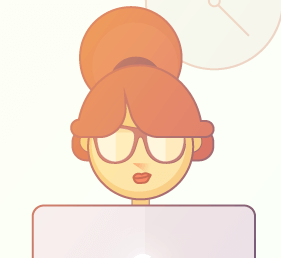 Catherine supports Magoosh's future grad school students by unlocking tricks of the test prep and application trade. Catherine spends her free time checking out local farmer's markets, reading food and lifestyle blogs, and watching Bravo. She is forever in search of the best Mexican and Italian food in any given city.
---
Photo attributions:
1 – Photo at top courtesy of Flickr user Eric under Creative Commons License 2.0.

[crp limit="4″ post_thumb_op="after"]