Here at Magoosh, we try to make studying both fun and engaging. But we all know that study breaks can make studying even more fun – that is, they can break up study sessions into smaller, more digestible chunks and enable you to focus more when you get back to your books.
Study breaks are an important part of any study plan for these very reasons. After all, an eight-hour study marathon with no breaks in between would likely leave you feeling pretty drained afterward. Keep your mind sharp and your energy levels high by trying some of these study break ideas!
1. Call a friend for a coffee meetup
Connecting with a friend is one of the best ways to unwind after studying. Socializing is always great, but even more so when you just really need to take your mind off of your studies. There's only one rule: you can't talk about studying! Use the time to discuss a friend's upcoming party or the next art exhibit you want to see.
2. Bake a treat
What better way to immerse in fun than baking? As an added bonus, homemade cookies are a great snack to have available when you're studying. Chocolate chip, oatmeal raisin, snickerdoodle, M&M, or fudge crinkle – this is a great time to test out a new cookie recipe!
3. Take a walk
Try to find a scenic location, like a college campus or nearby park, and take a stroll. Fresh air is a good thing when you've been indoors studying all day.
4. Do something creative
Get out some poster paper and a 50-count box of Crayola crayons or markers, then draw away. Or try a simple craft project from Pinterest. If art's not your thing, come up with a new tune on an instrument. Being creative helps keep your brain engaged and active, even when you're not focusing on the books.
5. Take a class
No, we don't mean a math class or a test prep class! There are plenty of fun classes out there offered by local community centers and gyms. You could drop into a Zumba class on a Saturday afternoon or pick up new cooking skills. Learn the basics of chess or get some insight on gardening 101!

---
About the Author: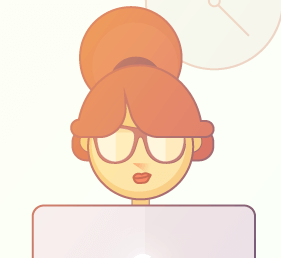 Catherine supports Magoosh's future grad school students by unlocking tricks of the test prep and application trade. Catherine spends her free time checking out local farmer's markets, reading food and lifestyle blogs, and watching Bravo. She is forever in search of the best Mexican and Italian food in any given city.
[crp limit="4″ post_thumb_op="after"]