For some of you, taking an online test prep course makes the most sense. You have a job with demanding hours during the daytime, family commitments at night, and racquetball practice on the weekends. An online class can give you the flexibility to learn at your own pace, on your own time. Unlike a traditional in-person classroom experience, an online course gives you much more freedom. Some students may worry that an online course won't match up to a traditional in-person course, but check out our guide to maximizing your online learning experience!
1. Contact instructors at the beginning
Just because you're not visiting with your course instructors in person, you're not exempt from making friendly, professional connections. Once you have the names and contact information of your course instructors, don't hesitate to reach out and introduce yourself with your name, goals for the course, and list of schools you're interested in applying to. Giving your instructors context for the score improvement you want to see will help them better guide you throughout the course. Your instructors' only job is to help you and students like you succeed, but you need to give them the right tools and information to do so.
2. Create a schedule
With all the freedom and flexibility of an online course comes responsibility. After all, no one's going to notice if you don't log into your online account for that day's scheduled session. You may quickly realize how easy it is to let your online course fall to the backburner until, well, a couple weeks before the test. But if you're not actually taking your course seriously and learning from it, you're wasting resources. Create a schedule for yourself so you know how much time you'll need to log online for your course each day or each week. If a friend is enrolled in the same course as you, keep each other accountable to your respective schedules.
3. Participate in online discussions
Online forums and blog comment sections can be great learning tools. You can read questions from other readers and help answer them using knowledge you have. Or, you can be the one to ask questions and benefit from the wisdom of the crowd. Be willing to engage in an active discussion – you'll be surprised at how much you can gain from it!
4. Ask questions
If you're not clear about a specific concept that's important to know for your upcoming test, ask! Since you went to all the trouble of introducing yourself to your instructors, they should know you already. Let them know that you need some additional clarification about yesterday's content and give an example of a question you're struggling with. Show any steps that you've already taken on your own to solve the problem, and identify where you're getting stuck. You are also always welcome to check in with a Magoosh Test Prep Expert.
5. Close other internet distractions
One of the key reasons students find online courses challenging is that there are so many distractions out there on the Internet. Close social media sites, stay away from YouTube, avoid checking email that's not related to your course, and refrain from logging into instant messaging chats. All of these things will still be there for you after your study session.
---
About the Author: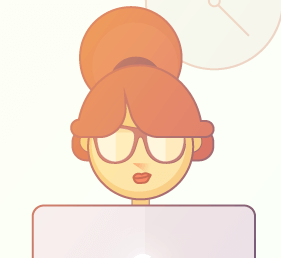 Catherine supports Magoosh's future grad school students by unlocking tricks of the test prep and application trade. Catherine spends her free time checking out local farmer's markets, reading food and lifestyle blogs, and watching Bravo. She is forever in search of the best Mexican and Italian food in any given city.
---