Finding a quiet, distraction-free study spot is an important part of keeping up with your study plans. After all, other people's conversations, television, and music can seriously hinder your focus. But in a world where it can be difficult to get even five minutes of peace to yourself, where can you find a location that gives you the best environment to study effectively?
The library
The classic study spot that draws plenty of college and students at any time of day or night will always be the library. Find yourself a place amongst the the bookshelves and take advantage of the librarians' steadfast rules against talking. Most campus libraries are open 24 hours a day, which means your studies won't be interrupted until you're ready to pack up your books. As an added bonus, the library typically offers sofa chairs to help make studying a little more bearable.
Starbucks
Starbucks (or any other coffee shop) would make a great study spot. Yes, there will be a little background music and a few side conversations, but you can always bring earplugs to help keep things quiet. And for those of you who can't concentrate in total silence, Starbucks is the perfect place to hit the books alongside a cup of hot coffee.
A bookstore
Your local bookstore probably offers reading chairs and tables for people to quietly browse through store selections. But plenty of people also use those spaces for studying purposes. The next time you need a study zone, try the bookstore. When you need a quick study break, you can always visit the in-store cafe for a snack!
An empty classroom
Empty classrooms should be easy to find if you're still currently in school. Typically schools don't lock up the rooms until late at night, so you should have plenty of time to study on your own without being kicked out. Just make sure that you clean up after yourself and be a good steward of the space – you don't want professors walking in the next day to find scrap paper, empty coffee cups, and leftover chip bags all over the table.
Your room
Your room probably has all of the books and study materials you need in it already – there's no need to carry around stacks of papers and worksheets to and from other locations. Remember to inform any roommates that you might have that you'll need your living space to be quiet during your scheduled study hours.
---
About the Author: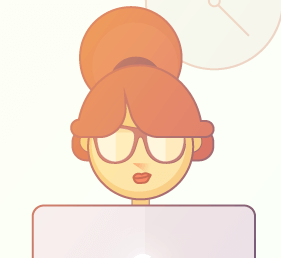 Catherine supports Magoosh's future grad school students by unlocking tricks of the test prep and application trade. Catherine spends her free time checking out local farmer's markets, reading food and lifestyle blogs, and watching Bravo. She is forever in search of the best Mexican and Italian food in any given city.
---
2 – Photo of students studying courtesy of Flickr user Ohio University Libraries under Creative Commons License 2.0.
3 – Photo of bookstore courtesy of WikiCommons user Essolo under Creative Commons License 3.0.
4 – Photo of classroom courtesy of Flickr user Shaylor under Creative Commons License 2.0