College visits are the perfect time to get acquainted with a campus' academics, student life, club offerings, and amenities. But they're also short – from a day's visit or less, you'll be figuring out whether you can see yourself at that school for the next four years. Maximize the opportunity a college visit presents by being prepared beforehand.
Do Your Research
Take a virtual tour before you get in the car or on a plane to visit a school in person. If a school doesn't offer a virtual tour online, you can create your own through the help of the Internet. Learn what students have to say about the school by reading anonymous reviews, campus guides, and college books. By doing some research in advance, you'll be able to get a sense of the school's basics without even needing to travel for a real visit. If you find out a school has no Division 1 athletics and you can't imagine not packing the stands with 50,000 other students for bowl championships, for example, you can modify your list accordingly and save yourself some time.
Schedule a Tour
Yes, you can always stroll around and visit the student center and dorms on your own, but it really helps to have the guided structure of a scheduled campus tour organized by the admissions office. Call the admissions office in advance, find out when tours are offered, and plan your visit to coincide with one. A scheduled tour helps ensure you don't miss important information and also offers you the opportunity to speak with a student or staff representative trained to answer your questions.
Talk with Current Students
Don't pull anyone out of class to ask for their perspective on a school, of course, but feel free to find students at the campus cafe, snack bar, or student center for some candid opinions. Introduce yourself as a visiting high school student – most people will be more than willing to share their thoughts. You can use the research you've done in advance as talking points to initiate the conversation.
Make Appointments
It's one thing to talk to a financial aid or admissions officer over the phone or email, and another to visit their offices in person. You'll get faster responses when meeting in person, and you'll be able to really get a feel for how the school operates. There are always opportunities to inquire about scholarship opportunities or the possibility of a greater financial aid package. Check out the school's career center while you're on campus, as well, to find out what post-graduate opportunities await students who earn their degrees.
---
About the Author: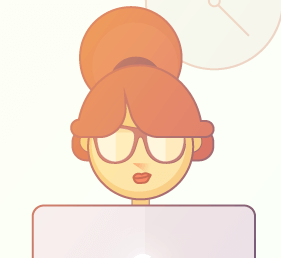 Catherine supports Magoosh's future grad school students by unlocking tricks of the test prep and application trade. Catherine spends her free time checking out local farmer's markets, reading food and lifestyle blogs, and watching Bravo. She is forever in search of the best Mexican and Italian food in any given city.