Scholarships are a great way to finance or offset school tuition costs. But they can also be a minefield to navigate. After all, there are so many scholarships out there and what can feel like hundreds of deadlines to meet. In this post, we'll give you our best scholarship application tips!
1. Cast your net wide
Apply to as many scholarships as you can – you never know which applications can lead you to success! Use websites like Peterson's, Fastweb, or Scholarships.com to help guide you in your search.
2. Tailor your application materials
Be sure to tailor your application essays and resume to the organization that's sponsoring the scholarship. If you come off as a generic applicant whose goals don't align with the organization's goals, you probably won't get very far in the review process.
3. Show you're well-rounded
Joining clubs, sports, and research labs are just a few ways that you can showcase your many talents and interests outside of the classroom. A lot of students applying for competitive scholarships will have great grades. Think about what else you bring to the table to make your application stand out.
4. Watch out for deadlines
Mark your calendar with due dates for each scholarship you're planning on applying to. Set sub-deadlines for yourself to obtain letters of recommendation, draft essays, and edit your materials.
5. Put your materials through multiple rounds of edits
You don't want to turn in your application materials and then discover that you've left typos all over your essays. Edit your materials on your own, then ask a mentor or professor to review them.
6. Be wary of scholarship scams
Websites that guarantee you full scholarships for filling out simple personal information probably have a trick or two up their sleeves. Don't give away identifying information like your name, address, phone number, or email without first verifying that the source of the scholarship is legitimate. If you're not sure, do a quick Internet search or ask around to get other students' or teachers' opinions.
7. Make sure you're eligible to apply
Carefully go through scholarship eligibility requirements and confirm that you meet them. Do your research to find out whether scholarships are need-based vs. merit-based, or whether they have GPA or major prerequisites. Don't waste time applying for scholarships that you're not eligible for!
---
About the Author: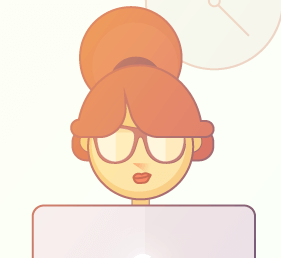 Catherine supports Magoosh's future grad school students by unlocking tricks of the test prep and application trade. Catherine spends her free time checking out local farmer's markets, reading food and lifestyle blogs, and watching Bravo. She is forever in search of the best Mexican and Italian food in any given city.