If you're setting up campus visits, seeking answers to questions about a program, or just generally want to learn more about a school, you're probably going to be communicating with an admissions officer at some point. Since admissions officers are people who can influence your admission outcome, you'll want to interact with them professionally.

1. Use a professional email address
If you want to be taken seriously, your communications should start with a serious tone – and that all begins with your email address. Avoid using personal email accounts that sound more like fun screen names on chat messengers. You can use an official school email address, or an email address with some variation of your name.

2. Have something substantial to say
Don't contact admissions officers just to ask what your chances of getting accepted are, or just to boast that you're a great candidate. You can express why you're interested in attending, or ask well-thought-out questions about the school. (Make sure you've done your research first to know that the answers aren't readily available elsewhere!)

3. Show respect
Your tone should show appreciation and thanks for admissions officers' time. Be clear how admissions officers can help you, but don't be demanding in your requests.

4. Edit your writing
Spellcheck your communications before hitting "send." Do a quick grammar check. Make sure you've punctuated the message correctly. Your message is a reflection of how well you carry yourself and how well you write. Someone who writes with a lot of typos will not be likely to leave a positive impression on admissions officers.

5. Give them time to respond
If there's one thing that admissions officers can't stand, it's the student who follows up with emails and calls to the admission office every day, or worse, every hour. Don't become a bother to the whole office. Most admissions officers don't sit at their desk all day to field questions from prospective students. They're typically away on the road, especially during the busiest times of the admissions season, to host open houses or attend school fairs. Someone will respond to you eventually. If you do need to follow up, do so once – politely.
Don't forget, admissions officers are people, too! While we recommend you keep your communications on the more formal side, you don't need to be intimidated to reach out to them. It's part of their job to help prospective students like you!
---
About the Author: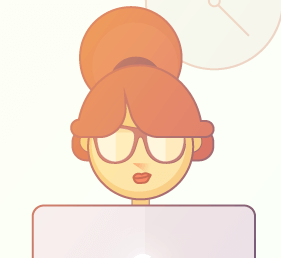 Catherine supports Magoosh's future grad school students by unlocking tricks of the test prep and application trade. Catherine spends her free time checking out local farmer's markets, reading food and lifestyle blogs, and watching Bravo. She is forever in search of the best Mexican and Italian food in any given city.
---
Photo attribution:
1 – Photo at top courtesy of Flickr user Link Humans under the Creative Commons 2.0 license.