When students think about their study schedules, they most often try to stick to that schedule as much as possible. And that's great – after all, committing to your schedule will help you meet goals by their original deadlines and stay up-to-date with all of the milestones you need to hit in your study plan. But you should never be so caught up with your study schedule that you become rigid with it. A little bit of flexibility can be key to helping you increase your chances of test-day success. How?
Flexibility allows you to live your life
Sometimes the unexpected happens. Your best friend needs you for a four-hour ad hoc counseling session because she got into an argument with her parents, or your boss needs to talk to you after work, which cuts into your planned evening study session. It's completely acceptable to have some leeway in your schedule to account for these types of things. Feel free to modify your study schedule accordingly by adding study hours to another day or modifying your weekly goals a little. Just make sure there are limits in place so you don't always get caught up with "life events" every day.
It helps you work studying into your regular schedule
Now, let's say you want to study for at least two hours every day. And since you happen to be a morning person, you tell yourself that studying in the mornings before classes start is the best way for you to learn. But what if your alarm doesn't go off, or you had to stay up late the night before for an upcoming project? It'd be easy to tell yourself that you no longer have a free hour in your day, so you can just pick back up with your studies the next morning. Flexibility enables you to work 20 minutes in whenever you can find the time – let's say 20 minutes before lunch, another 20 minutes after classes, and 20 minutes before bed. You're still getting a full hour's worth of studying in for the day, just in smaller chunks than you'd originally planned for. Flexibility can let you stay on track, in this case.
Flexibility helps you stay motivated
Some days, when life gets hectic, it can be impossible to study effectively or efficiently. And on those kinds of days, students who stick with very rigid schedules often think they've failed in some way – that they've fallen short of their study goals, and that nothing can be done about it. Building flexibility into your study schedule puts a positive spin on the inevitable snag that occurs here or there, which in turn helps keep you focused and motivated!
---
About the Author: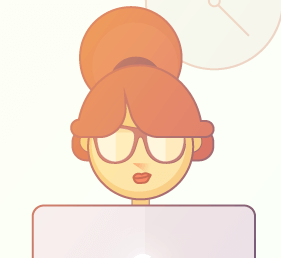 Catherine supports Magoosh's future grad school students by unlocking tricks of the test prep and application trade. Catherine spends her free time checking out local farmer's markets, reading food and lifestyle blogs, and watching Bravo. She is forever in search of the best Mexican and Italian food in any given city.
---
Photo attributions:
1 – Photo at top courtesy of Flickr user Dave Rosenblum under Creative Commons License 2.0.