If you're choosing between attending graduate school full-time versus part-time, there are some questions you should ask yourself before you make your decision.

1. Are you willing to commit full-time to grad school?
If you're not sure about the financial implications of attending grad school full-time, it's time to rethink your plan. You most likely won't be able to work if you're attending grad school full-time. Make sure you can cover the financial impact of grad school.

2. Are you willing to commit part-time to grad school?
Mixing school with work in your schedule will be demanding. Make sure you understand the time it will take to do well in both. Also consider the lifestyle changes that you'll need to make. How will combining work with graduate school affect your relationships with friends and family? How will you make time for yourself and others while carrying so many commitments on your plate?

3. What kind of learning experience will the part-time program offer?
Some schools' part-time programs are watered-down versions of their full-time programs, in both content and quality. Look into programs that will give you valuable returns for your money and time. Speak with program representatives to get a sense for what resources are available to part-time versus full-time students.

4. Will you be using your future degree to change careers?
It's probably best to choose a full-time program if you plan to use your future degree to change fields. Internships and networking are two components of your degree that will likely be integral to your career switch, and both will be much more easily accomplished if you can commit to your program full-time.

5. Are you dependent on tuition grants or scholarships?
Many tuition grants and scholarships are only available to full-time students. If either is an important factor for you, consider attending school full-time or speak with programs and financial aid departments about other options to offset tuition costs.

---
About the Author: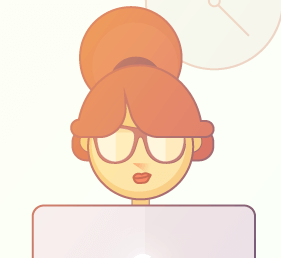 Catherine supports Magoosh's future grad school students by unlocking tricks of the test prep and application trade. Catherine spends her free time checking out local farmer's markets, reading food and lifestyle blogs, and watching Bravo. She is forever in search of the best Mexican and Italian food in any given city.
---
Photo attributions:
1 – Photo at top courtesy of Shutterstock.com user takayuki.