If you're considering graduate school, looking into a post-baccalaureate (post-bacc) fellowship might be a great option.
What is a post-bacc fellowship?
A post-bacc fellowship is a one- or two-year fellowship that gives recent college graduates the chance to work in a research-like setting under the mentorship of an experienced faculty member.
How do I apply?
Start by searching online for "post-baccalaureate fellowship + (your intended field)." Most colleges and universities that offer post-baccs will publish this information on department websites. You can also try emailing departments to ask if they have post-bacc roles available. Post-baccs are often funded by research grants to individual faculty members, so there may not be a standard application process. Emailing professors to ask about potential resources for post-bacc positions could be useful as well.
Similar to most applications for academic positions, you'll likely submit your resume, a personal statement of interest, references, and samples of your work to support your candidacy. The strongest applicants might also be asked to interview.
What are the advantages?
Research and mentorship. A post-bacc is designed to be an intensive research and mentoring experience, and is specifically intended for students who plan to enroll in graduate school. You'll receive hands-on training in research methods and have the opportunity to attend academic conferences, build relationships with faculty for strong letters of recommendation, and access a network of resources available to help you apply to graduate school. A post-bacc can also help boost your resume in many ways, by giving you the chance to conduct independent or joint research projects.
Exposure to graduate classes. Sometimes faculty mentors will also allow post-baccs to sit in on a graduate-level class or two and serve as an administrative assistant for the course. Taking advantage of this opportunity will give you insight to what graduate-level classes will look like down the road, and what type of workload you'll see.
Options for career paths. For those of you who are considering switching academic paths (for example, those of you who majored in Italian but are interested in attending graduate school for history), a post-baccalaureate fellowship can help you find the connections and experiences needed to make that switch. And for those of you who aren't sure about graduate school, taking a year or two off from school to work in an academic setting will clarify your educational and career goals.
For some people, their post-baccalaureate fellowship is what convinced them to go to graduate school, after all. Let us know in the comments if you're planning to apply for one!

---
About the Author: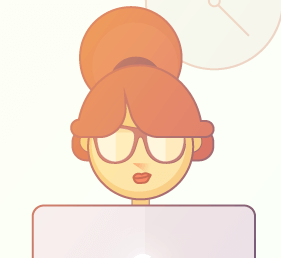 Catherine supports Magoosh's future grad school students by unlocking tricks of the test prep and application trade. Catherine spends her free time checking out local farmer's markets, reading food and lifestyle blogs, and watching Bravo. She is forever in search of the best Mexican and Italian food in any given city.