When there are only 24 hours in a day (and you have to sleep for at least 8 of those hours), it can be a challenge to cram in all of the things on your to-do list. Making the most of your waking hours requires discipline, of course, but our tips make it easier to stay focused on your goals for the day.
1. Surround yourself with goal-oriented people
People who consistently wake up at 2 PM, cut class, and wander aimlessly will zap your motivation. Find people who want to achieve at a high level like you do.
2. Get in a routine
You can automate your schedule by following guidelines for when you'll wake up, eat, study, take breaks, and sleep. As a bonus, sticking to a routine will require you to think less about "what next?" Saved mental energy = more energy to accomplish actual tasks at hand.
3. Organize your workspace
Can't find scrap paper? Looking for an eraser? Where's your math book? Anyone seen your car keys? Spending your time looking for things takes away valuable time from your day. Perhaps even worse, it adds stress that you don't need. Clear up your room, categorize, and get rid of clutter.
4. Focus on one task at a time
If you're one of those people who insists you study better with music and TV blaring in the background, would you ever take an admissions exam in those same conditions? Turn off your iPod, email, cell phone, and TV when you're trying to get work done.
5. Hydrate
When you don't have enough water in your system, you become sluggish. Keep your concentration levels high by drinking water, juice, and tea throughout the day. If you don't like plain water, you can add some fresh-cut fruit for flavor.
6. Make yourself unavailable
You can't focus if you're simultaneously trying to keep up with instant messages, phone calls, and texts. Your friends don't need you every second of the day, so don't feel like you need to address every interruption the moment you see your phone light up.
7. Get to sleep early, wake up early
Going to sleep late and waking up late is draining on your body and mind. Who wakes up at 3 PM and feels like they've got the whole day ahead of them? Get to bed at a reasonable hour and wake up early enough to exercise, get breakfast, and get prepared for the day.
---
About the Author: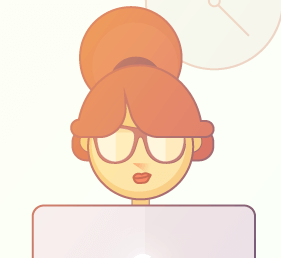 Catherine supports Magoosh's future grad school students by unlocking tricks of the test prep and application trade. Catherine spends her free time checking out local farmer's markets, reading food and lifestyle blogs, and watching Bravo. She is forever in search of the best Mexican and Italian food in any given city.