A number of graduate schools offer interviews as part of their admissions process. Interviews help admissions committees determine whether your interests and abilities align with what their schools and departments have to offer. Interviews might be on campus, or they might be conducted over the phone or in a group setting. Take advantage of this opportunity to showcase your skills and experiences!

1. Do research in advance
Make sure you're familiar with the school and program, as well as with its faculty and strengths. If the department has no faculty members who specialize in pre-colonial American history, for example, you shouldn't express that the school's reputation for pre-colonial American history led you to apply. Think about how the school's program can benefit your career goals and research interests.

2. Get practice
Don't walk into the interview without first having done a practice interview with a mentor or a staff member from your school's career services center. They can give you tips to help you improve your answers and your response time.

3. Prepare answers to common questions
Admissions panels are interested in learning more about your academic and professional experiences, extracurricular activities, previous research projects, and career goals. You could get questions about why you're interested in your intended field, how you explored the field as an undergraduate, and what you plan to do with your future degree. Be prepared to speak with confidence about these topics.

4. Brainstorm questions to ask
Interviews are a two-way street – not only do they give schools a chance to get to know you better, they also give you a chance to assess schools and their offerings. Think of questions that you can't easily find answers to. For example, you could ask what the department's culture is like, or why faculty chose to work at this school over others.

5. Present yourself professionally
Show up to your interview early. Dress professionally, and thank your interviewer(s) for their time before getting started. While you can keep your tone friendly, your language should still be formal. Turn your cell phone off, or set it to silent.

6. Send a thank-you note
Follow up with your interviewer after the interview and show your appreciation for the opportunity. Make note of any part of the interview that stood out – for example, reaffirm your interest in your interviewer's research, or in getting involved with other projects in the department. Handwritten notes are most memorable!

---
About the Author: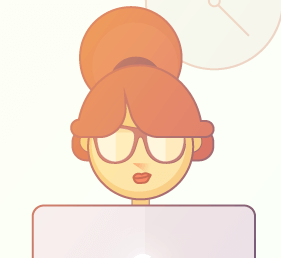 Catherine supports Magoosh's future grad school students by unlocking tricks of the test prep and application trade. Catherine spends her free time checking out local farmer's markets, reading food and lifestyle blogs, and watching Bravo. She is forever in search of the best Mexican and Italian food in any given city.
---