It's a tough world out there when it comes to school admissions. Every year, the admissions process seems to get more and more ultra-competitive. Check out our top tips to help your application keep up with the rest of the pack!

1. Get competitive and practice your pitch
Admissions officers will all want to know why you want to attend their school, why school is the logical next step for you, and how your studies will benefit your master career plan. Practice telling your story to family members, friends, mentors, professors, and career counselors. Ask for help to refine your pitch, and look out for any parts that people find particularly engaging. Be sure to highlight those parts for admissions officers!

2. Remember: quality over quantity
Meaningful involvement in one or two activities is better than scraping the surface of twenty activities. You could split your time as a general member of the M&M Appreciation Club, Jay-Z Fan Club, Endangered Species Friend Group, and the Cactus Growers' Society. But at the end of the day, you'll probably be tired of running from one meeting to the next – and you won't have many accomplishments to show for all your time as a general member.
Instead of joining everything you see, identify an extracurricular activity or two that you'll commit the majority of your time to. Take on extra responsibilities for these groups. Rise up to a leadership position. Learn how to be a valuable team member versus one who just attends meetings.

3. Demonstrate real-world experience
Every school is looking for you to apply your knowledge and skills in a real-world setting. You can find real-world experience through volunteer work, internships, or undergraduate research. Show that you're capable of working with both maturity and professionalism.

4. Enter competitions for awards and fellowships
Awards and fellowships are a great way to distinguish yourself from the pack. They provide recognition for your strengths and help show admissions officers that you've excelled in a certain area. Do some research to find awards and fellowships that you'd be eligible for, and start applying. Some of them even come with financial assistance!

5. Show your personality
There's only one of you in the world. No one else has your exact same sense of humor or set of values. The best way to distinguish yourself from other people is to let your personality shine through. Make sure your personal statement and essays reflect your authentic voice, and feel free to put your own creative twist on your application materials!
---
About the Author: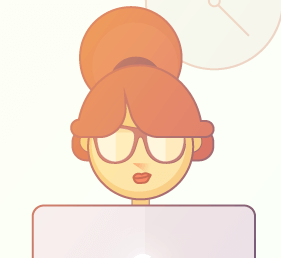 Catherine supports Magoosh's future grad school students by unlocking tricks of the test prep and application trade. Catherine spends her free time checking out local farmer's markets, reading food and lifestyle blogs, and watching Bravo. She is forever in search of the best Mexican and Italian food in any given city.
---