Almost every standardized test out there will have a timed component and require you to finish the test in an allotted period of time. Check out our top 5 pacing tips below to help you beat the clock.
1. Take practice tests timed
There's no better way to practice your timing than to take real test sections and full-length practice tests under timed conditions. Make sure you're transferring answers and bubbling your answer sheets the way you would on test day. If you're not, you might be adding additional minutes to the specified testing time without realizing it.
2. Identify a time-saving strategy that works for you
You might find that glancing through the test and picking out the easy questions to answer first helps keep you on track. Or you might find that you prefer to go through questions one-by-one. On reading passages, it could help you to answer questions related to the whole passage before you answer paragraph-specific questions. Since every student is different, figure out a timing strategy that will help you perform your best.
3. Learn when to move on
If you find that a question is taking you an inordinate amount of time, mark it clearly in your test booklet, remember to come back to it later, and move on. You can either leave the question blank or take an educated guess. Keep in mind that there may be a penalty for incorrect answers, so know in advance whether it'll be to your advantage to leave a question blank or not.
4. Know the directions before the test
Knowing the directions in advance is a great time-saver. The directions won't change from test to test, so if you already know the ground rules (like how to fill out bubbles on your answer sheet, or that you should compare and contrast reading passages), you'll be able to spend your time on the actual questions instead of on the directions.
5. Use a timer
The best way to keep track of your time is to keep an eye on the clock. But sometimes it can cost you more time and energy to look up and read an analog every few minutes. Because cell phones aren't allowed in most testing centers, you might want to consider buying a testing timer. Some companies sell test-specific watches that keep track of time for only the allotted testing period. These timers are approved for use in testing centers, so you can be sure you'll be able to use them on test day.

---
About the Author: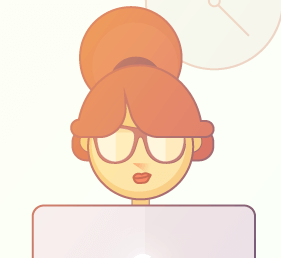 Catherine supports Magoosh's future grad school students by unlocking tricks of the test prep and application trade. Catherine spends her free time checking out local farmer's markets, reading food and lifestyle blogs, and watching Bravo. She is forever in search of the best Mexican and Italian food in any given city.