Some mornings just call for the snooze button… not once… not twice… but all the way up until you're stressed, late, and running out the door. As a student, you know that's not a situation you want to be in (even though it happens to the best of us). Making use of your mornings, rather than just sleeping through them, can boost your productivity and give you more time for other commitments on your plate.
What are some of our best tips for maximizing your morning routine?
1. Plan ahead the night before
You'll have so much more time in the mornings if you plan ahead before you go to sleep. Prepare a grab-and-go breakfast option, pack your lunch money (or pack yourself a sandwich), and review your notes. Make sure your homework, test-prep books, and assignments are all in your backpack. Choose the outfit you want to wear the next day. Find your car keys and put them on the table by the door.
In other words, if there's any part of your routine that you can get done in advance, do it the night before. You'll save yourself valuable time once the sun comes up.
2. Read over breakfast
If you're just standing around while the coffee brews, there's no reason you can't get your brain moving by reading a newspaper article or a magazine. Prepare a quick breakfast (like cereal and milk) and review your notes or study guides while you eat.
3. Set daily goals
Each morning, make a list of all of the things you want to accomplish that day. Are you going to walk the dog? Clean out your closet? Spend an hour at the research lab? Hit the library after classes for test prep? Writing out your daily goals will give your mornings purpose.
4. Get the most out of your commute
If you live off-campus, you're probably going to be commuting to class for 20 minutes or so each morning. You can use this time productively by listening to podcasts or audio books. If you're not in the driver's seat, you can also try to get some light reading or test-prep practice in.
5. Stay away from social media
Social media is one of those distractions that you just don't need to catch up on in the mornings. What's really happened on Instagram or Facebook overnight, anyways? Don't feel compelled to keep track of everyone's statuses, tweets and posts all the time. This advice is true no matter what the time of day is!

---
About the Author: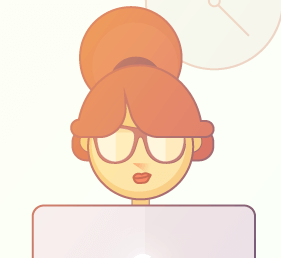 Catherine supports Magoosh's future grad school students by unlocking tricks of the test prep and application trade. Catherine spends her free time checking out local farmer's markets, reading food and lifestyle blogs, and watching Bravo. She is forever in search of the best Mexican and Italian food in any given city.