If you're a working adult interested in an undergraduate or graduate degree, we say "hats off!" to you! Even though school is challenging for any student, it can be particularly difficult for adult students given conflicting work, family, and personal commitments. However, we're here to encourage you on your educational journey. Check out some common ways that adult students make getting an advanced education work for them!

1. Create a schedule and stick to it
Of course you'll need to block out time in your schedule for classes, but make sure your schedule accounts for things like reading assignments, group project meetings, study sessions, tutorials, and office hours. Mark your calendar with assignment due dates and test dates, and allot time each day to prepare adequately.

2. Find support
Adding school to your "life equation" will almost certainly make things more complicated. You'll be in a much better position to balance your commitments if you have a strong support system in place. Share any concerns you have about your school, work, and family schedule with your spouse, partner, and family members. Reach out to friends for a coffee break when you feel stressed out. Find a babysitter who can look after the kids while you're in class or studying.

3. Consider night school
Night school is a great option for people who work full-time or part-time during the day. Even if you're not able to make it to campus until nighttime, you can still attend classes in-person and benefit from face-to-face interaction with your professors and classmates. Some programs also supplement night school with weekend classes, another way to reduce scheduling demands during the work week.

4. Try online education
Online education lets you study virtually anytime, anywhere. Find a program that will give you flexibility while still allowing you to meet your educational and professional goals. Do your research to confirm whether the program you're interested in is accredited. Employers may not recognize unaccredited programs, so be wary of investing time and money in an online degree that won't prove its value on the market.

---
About the Author: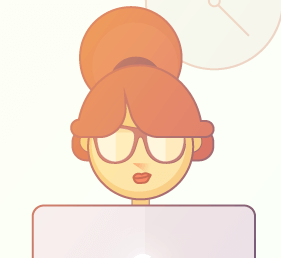 Catherine supports Magoosh's future grad school students by unlocking tricks of the test prep and application trade. Catherine spends her free time checking out local farmer's markets, reading food and lifestyle blogs, and watching Bravo. She is forever in search of the best Mexican and Italian food in any given city.
---